Movie Poster: 'The Beaver' Starring Mel Gibson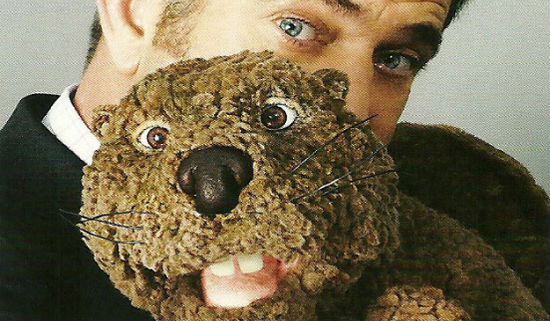 Usually when the first poster for a movie is revealed, it means the film is coming soon. That unfortunately might not be the case for director Jodie Foster's The Beaver, starring Mel Gibson from a script by Kyle Killen. The script was number one on the 2008 Black List and is about a man who finds a beaver puppet in the garbage and decides to communicate only using the beaver. Stars like Steve Carell and Jim Carrey hovered around the project, but when Gibson took over the lead role, the film reached a whole other level. It would be only the second film for the Oscar-winner since spewing anti-Semetic remarks in a drunken tirade. But then, just as that incident was seemingly forgotten and the film was finishing, Gibson found himself in hot water again after leaving his girlfriend violent voicemails with racial slurs. Jump to the present and Gibson is once again untouchable. His Leonardo DiCaprio Viking movie went away as did his cameo in The Hangover Part II. Thankfully, none of that takes away from a poster that's kind of creepy and funny. Check out the full poster and more after the jump.
Thanks to ComingSoon for snapping the shot at the American Film Market.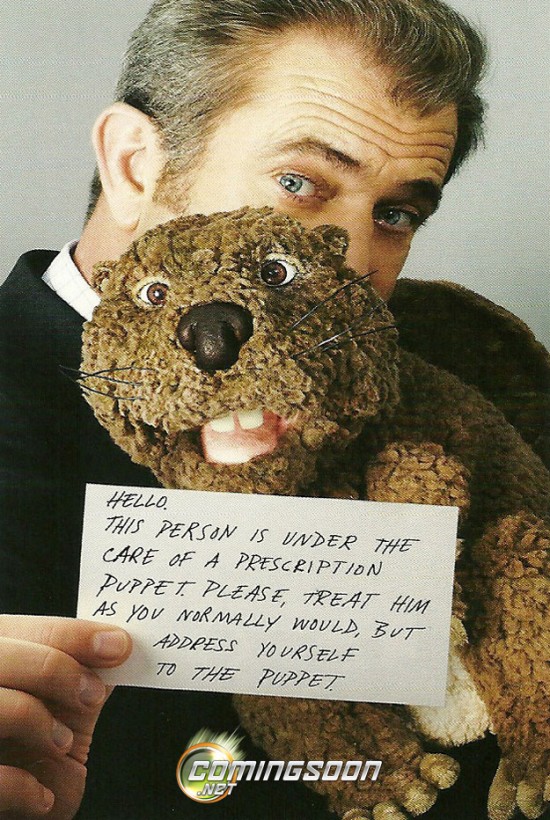 I know The Beaver's release has to be handled delicately, but I hope Summit Entertainment figures it out and gives the film a proper release. The combination of Gibson and Foster as actor and director is just so damn intriguing and with everyone simply raving about the script (former /Film writer Brendon Connelly called it "brake-slammingly awesome" last year) hopefully it's not a pipe dream to think that the public can separate a man's personal life from his professional life. Maybe show it at Sundance in January and see what happens there.
Do you think this film is going to get a decent release, or will it be shelved until the whole Gibson thing blows over? Also, if you saw this poster in the theater, you'd admittedly be intrigued, right?