VOTD: Watch David Fincher Direct 'The Social Network'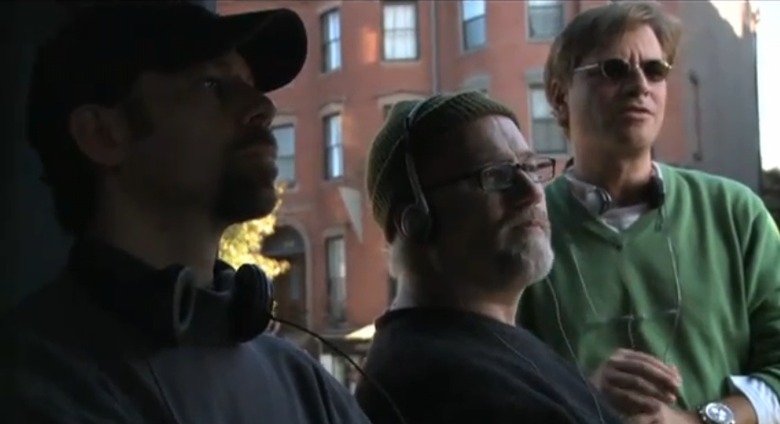 One of my favorite things to do is watch good behind the scenes documentaries for good films by great filmmakers. Unfortunately, many of the behind the scenes documentaries released on DVD/Blu-ray today are those fluff piece slickly edited featurettes, many of which are more a glossy informercial for the film than an interesting peek behind the scenes.
In recent years I've been watching a lot of B-Roll footage. You see, when a film is released, movie studios put out a EPK (electronic press kit) which features scenes from the movie (you usually see these online as clips or as the example scenes used during interview talk shows) and most even include something they call B-roll. This is making of footage shot on set which isn't edited into any narrative. The purpose of such footage is to give television stations behind the scenes footage to edit the an interview, review or news piece. That isn't my purpose however. I just enjoy watching the stuff — especially if a great filmmaker is involved. I just enjoy having a fly on the wall view of filming.
/Film reader Banksy T forward me a link to the B-Roll footage from David Fincher's The Social Network. The footage is almost 10 minutes in total and might be worth watching if you're a hardcore film geek and Fincher fan like me. I was interested to see screenwriter Aaron Sorkin right next to Fincher behind the camera. Watch the footage embedded after the jump.
Part 1
Part 2