Saoirse Ronan Reportedly Cast In Title Role In Emma Thompson's 'Effie'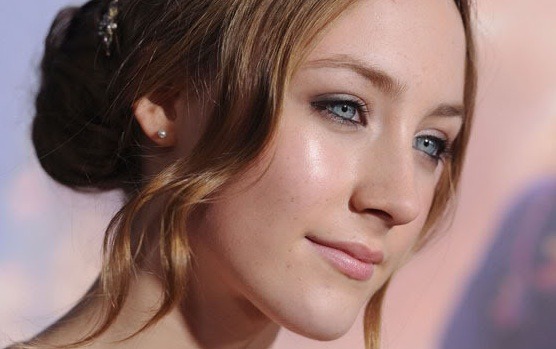 Two years ago, Emma Thompson and husband Greg Wise announced that they had penned a script about Victorian art critic, social thinker and poet John Ruskin, who had a strange and ultimately disastrous marriage to a woman named Effie Gray. The marriage was never consummated (she claimed impotency; he, ahem, demonstrated his virility in court) and after it was annulled she married his protege and bore many children. Due to his stature in Victorian society and beyond, the love triangle became a memorable historical footnote, and thus the subject of the script, Effie.
The film had Carey Mulligan attached as recently as this past summer, with Emma Thompson and Greg Wise both slated for roles. Now there's a report that puts the title role in the lap of Saoirse Ronan, instead.
Production Weekly said via tweet today,
Saoirse Ronan to play the title role in the Emma Thompson script "Effie" Orlando Bloom, Greg Wise, Imelda Staunton and Thompson co-star.
Last year Greg Wise was linked to the role of John Ruskin and Emma Thompson to the role of Effie's confidante Lady Eastlake. I'd expect Orlando Bloom to be John Everett Millais, the painter Effie married after her first marriage was annulled.
When announcing the film Emma Thompson said the film would be a lens through which modern morality could be examined. She told the Telegraph,
I think you need to go into the past to examine sexual mores to get clues about our behaviour now...The so-called sexual revolution was probably inevitable, but with many revolutions mistakes are made.
Emma Thompson said this year that the wedding night of Effie and Ruskin will play a part ("We will show that night at the start, but it doesn't play itself out until the very end.") while Greg Wise said that Effie's own letters are a large part of the film's historical basis in fact, inasmuch as 'fact' can be determined.
We have tried to stick to what Effie wrote about the incident... but you never really know if Ruskin had set her up for it in some way. She had to go to the ecclesiastical court to get a divorce, so if nothing else you have to admire the strength of character of this girl.