Joel Edgerton Joins Jennifer Garner In 'The Odd Life Of Timothy Green'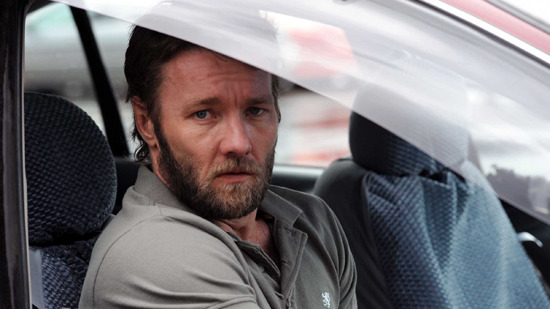 A couple months back we did a quick casting break on The Odd Life of Timothy Green, and now we've got another one, as Joel Edgerton has joined the cast. The actor seems poised to break out as something between a legit tough guy and a capable leading man. Hardly a new actor, he had an early part in the Star Wars prequels as Owen Lars, and was more recently in his brother Nash Edgerton's film The Square, is in the very good Animal Kingdom, and is one of the leads of Universal's prequel to The Thing.
The Odd Life of Timothy Green sounds it would extend some of the instincts he showed off in Animal Kingdom, and new details suggest the movie might be triangulated between literary work from Jonathan Irving, Jonathan Carroll and the short stories of Haruki Murakami. Which is odd, because it is from About a Boy and What's Eating Gilbert Grape? writer and Dan in Real Life director Peter Hedges.
When we first reported on The Odd Life of Timothy Green we knew almost nothing, but the new details make it sound potentially crazy. Ahmet Zappa wrote the story, and he and director Peter Hedges wrote the script. New details from THR reveal that Joel Edgerton and the previously attached Jennifer Garner will play " a childless couple, unable to conceive, who bury all their wishes for a baby in a box in their backyard. One day, they wake up to find that a child is born, but the child is not all that it appears." That's not quite in the typical Peter Hedges wheelhouse.
The very first report about the film said that it was about "a child-prodigy musician and his parents." I hope both sets of details are correct, because I'm having a good time mentally lining them up. One would expect that one wish for the child would be that he is musically skilled or somehow gifted, and that youth's resulting nature as a prodigy is only part of the picture. (And that's where I get to some of the literary allusions I mention above. Sounds, for example, like the sort of story that Jonathan Carroll might cook up — adult wishes intersecting with a child's life, and the unexpected results.)
We'll post more as we get it, but The Odd Life of Timothy Green just went way up from a film that had no real presence on the radar to one I'm curious to know a lot more about. The film is planned to shoot in early 2011 with a budget around $40m.