Rumor Mill: Wolverine In 'X-Men: First Class' And Ex-'Brave' Director Brenda Chapman Out At Pixar?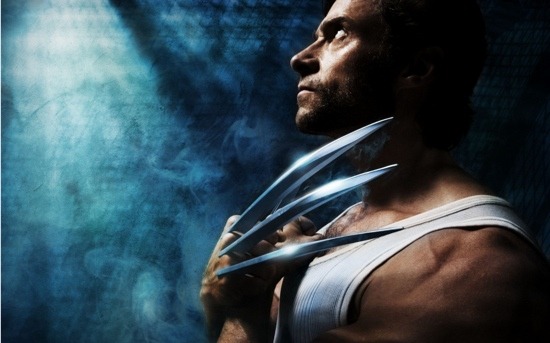 Did a cab driver really bring Hugh Jackman to the Georgia set of Matthew Vaughn's X-Men: First Class this weekend? And is Brenda Chapman, once set to be the first female Pixar director, not only off of their summer 2012 film Brave but leaving the company entirely? Read more about each rumor after the jump. We'll start with Jackman then get to Chapman.
Comic Book Movie was alerted to a Facebook status message from a cab driver in Georgia which said the following:
I drove Hugh Jackman from X-Men To the Airport this morning. They are filming on Jekyll...Cool guy!
First of all, Hugh Jackman is a cool guy. So that gives the information some basis in reality. Second, the film is shooting on Jekyll Island in Georgia. So two for two, let's assume the guy is right. The question then becomes did he drive Jackman – who, of course, has played Wolverine in every single X-Men movie 20th Century Fox has made to date – to the set for a cameo or just to visit? Jackman's next movie will probably be the second Wolverine film so he's probably got the chops and hair camera ready. Or, possibly, the films tie in together and Jackman is just visiting Matthew Vaughn's set in more of a producer capacity. Either way, it's worth making a note of.
The second rumor is way less exciting. A few weeks back, we ran a story that Brenda Chapman had been replaced in her directorial duties for Pixar's Brave, formerly titled The Bear and the Bow, which is scheduled for Summer 2012 release. Considering Chapman wrote the film, and was being touted as Pixar's first female writer director, this was certainly unexpected news (though, Peter pointed out, this sort of this does happen at Pixar). Now, the rumor is that not only is Chapman out as director, but out of the company as a whole. An anonymous tipster said the following to the Pixar Blog:
Brenda has left Pixar but is still technically on payroll because of squabbles over her contract. Once those are resolved, she will be officially out of the company.
Does that mean there is bad blood around this film, being billed as Pixar's first fairy tale? Only time will tell. But, knowing Pixar, they'll surely end up making it all work out.
So Wolverine or Brave, which rumor seems more likely? And if either is true, does it change your opinion of either project?