Alex Pettyfer And Matt Bomer Cast In Andrew Niccol's 'Now'; Pettyfer Shortlisted For 'Jack The Giant Killer'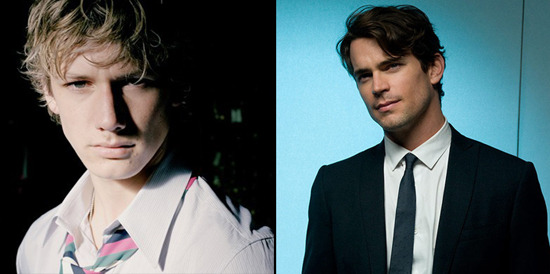 Looks like Now is really the title of Andrew Niccol's next film. Formerly called I'm.mortal, the film stars Justin Timberlake, Amanda Seyfried and a host of other young actors. Now, with film already rolling, it has added Alex Pettyfer (I Am Number Four) and Matt Bomer to the talent roster.
Deadline doesn't have any info on the roles the two actors have been given. It does, however, say that Alex Pettyfer is also on the shortlist for Bryan Singer's Jack the Giant Killer, along with Aaron Johnson and Max Irons. That's the reinvention of the classic story of the same name that Bryan Singer was locked in to direct before X-Men: First Class came up. So over the next few weeks that film will likely become the next big 'hot' casting puzzle.
Recapping Now, Justin Timberlake plays Will, a "rebel from the ghetto" accused of murdering a wealthy man for the time he owns. He takes a girl hostage (Amanda Seyfried) and goes on the run, battling against the young-looking society that enforces time as currency. Chasing them are Cillian Murphy and Collins Pennie. Olivia Wilde plays Justin Timberlake's mother, Vincent Kartheiser plays Amanda Seyfried's father, and Johnny Galecki is the alcoholic best friend of Timberlake's character.