New Release Dates For 'Conan 3D' And '21 Jump Street'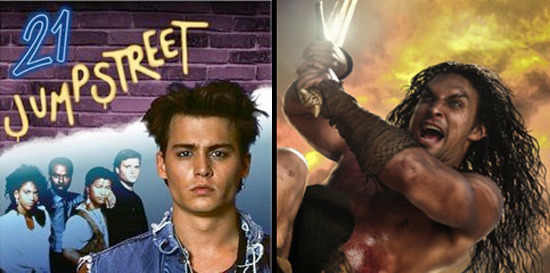 Looks like Universal got the jump on everyone at the end of this past week by announcing a boatload of release dates. Others are falling in line to grab their own weekends, and so we've got new dates for Lionsgate's 3D version of Conan, which now seems to be officially called Conan 3D, and Sony's 21 Jump Street, the latter of which is being pushed back from a 2011 date and had previously been dated as a 'Winter 2012' film.
Conan 3D's date is now August 19, 2011, which puts it up against Fright Night and Spy Kids: All the Time in the World. That's a big weekend of 3D. Want to re-think the idea of buying your own $150 3D glasses? No, probably not. Conan 3D stars Jason Momoa, Rachel Nichols, Stephen Lang and Ron Perlman and was directed by Marcus Nispel (The Texas Chainsaw Massacre, Friday The 13th).
Sony, meanwhile, has staked out March 16, 2012 for 21 Jump Street, which will star Jonah Hill and be directed by Phil Lord and Chris Miller, who did such good work with Cloudy With a Chance of Meatballs. Emma Stone has been talked up as a participant, too, so does this move mean that they want to grab the actress once she's done with Spider-Man? Quite possibly. The promised 2010 shoot probably isn't happening, though.
We don't have a lot of info on 21 Jump Street, but Jonah Hill has said,
It's not a parody of the show. I'm not playing Johnny Depp's character... I'm not saying I'm Johnny Depp. I'm not playing his character. It's a group of people that go back to high school to deal with a drug problem...It's a comedy with really cool action. We're not doing something serious like 'Miami Vice.' But it's not a parody. It's a funny movie with a lot of great action and a real story. I've been saying that it's like a John Hughes movie with 'Bad Boys' style action.