Noomi Rapace Cast In Swedish Boxing Biopic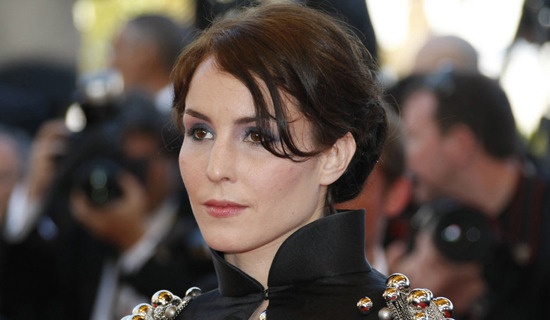 Well, it's not a biopic about all of Swedish boxing — just of one man, Bo Hogberg. While we wait to hear if Ridley Scott will convince Fox that this is the woman for his Alien prequel, Noomi Rapace, the original Lisbeth Salander has taken a job acting opposite her ex-husband in a story that is already being referred to as a Swedish boxing legend.
The LA Times says that Noomi Rapace will be "real-life cabaret singer Anita Lindblom, who was married to the prizefighter" Bo Hogberg, who will be played by her recent ex-husband Ola Rapace. No further word on the film yet — we don't know the director or screenwriter at this point. The paper does say that the film is currently planning to shoot "as early as this summer in Sweden and France."
Here's a summary of Bo Hogberg's life and career from a boxing encyclopedia. (Not being familiar with any Swedish boxers I'm not even going to pose as a vague authority on this man.)
Bo Hogberg learned to box while growing up in a working-class neighborhood in Gothenburg, Sweden. Winning his first national amateur championship at the age of eighteen, while compiling an amateur record of 60-12 (45 KO's). During his professional career, Hogberg, would hold the European Light Middleweight Title, and compile a career record 36-6-1 (24 KOs). Hogberg was a controversial figure outside of the ring, known for his flamboyant lifestyle, which included fast cars, liquor, and women. His career would end, temporarilly, in 1967, after a prison sentence. He would return in 1970, and lose all three of his comeback fights. His unsavory reputation, may have played apart in politicians decision to ban professional boxing in Sweden in 1970. Hogberg died of cancer, after having suffered a stroke, a few years before.