International Movie Trailer: 'Blitz'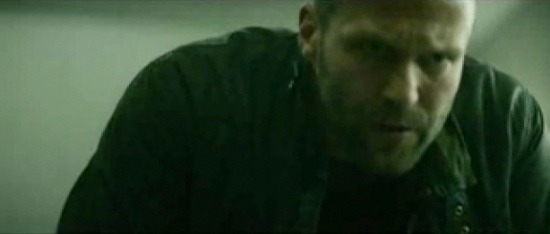 Lionsgate Pictures has released an international movie trailer for the new Jason Statham film, a London-set serial killer thriller titled Blitz. Blitz is adapted by Nathan Parker (who also scripted Moon) from Ken Bruen's novel of the same name and directed by Elliott Lester (Love is the Drug) . Statham plays Detective Sergeant Brant, a "tough cop is dispatched to take down a serial killer who has been targeting police officers." In the hunt he partners with Sergeant Porter Nash, an openly gay officer played by Paddy Considine (memorable as one of the two Andys in Hot Fuzz).
They're after a cop killer called Blitz who uses a hammer to perpetrate his misdeeds as he attempts to kill officers all over the city. The characters inhabit a dirty, violent London and have their share of regrets; as the story opens Statham's character Brant is dealing with the repurcussions from his assault on a precinct psychologist.
The film also co-stars Aidan Gillen, David Morrissey, Luke Evans and Richard Riddell. The trailer is exactly what you might expect from the people involved. Watch it now embedded after the jump.
Blitz is set to hit theaters in 2011.