Movie Trailer: 'London Boulevard'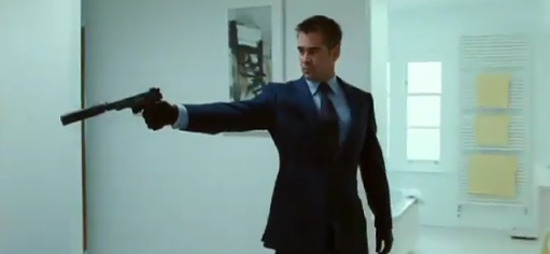 Screenwriter William Monahan made his directorial debut not long ago with London Boulevard. But despite being the first film from a big-name writer and featuring Colin Farrell and Keira Knightley, the film didn't show up at festivals and has generally had a rather low profile. And if this just-released trailer is any indication, that might be because the movie is a weird blend of tone and genre.
Pre-judge London Boulevard for yourself, after the break.
Until 'London Calling' by The Clash kicks in, this might be mistaken as a trailer for a Guy Ritchie movie. It's got that zippy, jokey violent vibe down. But then The Clash comes on just as the 'from the writer of The Departed' card comes up, and the tone takes a slightly more Scorsese-ish turn. All told, this comes off like a chunky blend of Snatch, Notting Hill, In Bruges and small bits of The Departed (O hai, Ray Winstone!) and, thanks to the source novel, Sunset Boulevard.
All of which is well and good, but is the movie any good? Hard to tell. Colin Farrell ably sells some of the dialogue and he can do that brooding violent/romantic guy quite convincingly. I suspect there's a more serious side to the movie that this trailer is hiding, and if that's the case, how does that interact with the pulpier gangster aspect?
London Boulevard is based on Ken Bruen's novel and and features Colin Farrell as a former prisoner who's back on the streets, where he is quickly entangled with a gangster (Ray Winstone) and an actress (Keira Knightley) he's been hired to protect. Eddie Marsan, Anna Friel, Stephen Graham and the great David Thewlis are also in the cast.
London Boulevard opens in the UK on November 26, but doesn't hit the States until February 2011.