Watch ET's 'Transformers: Dark Of The Moon' Set Visit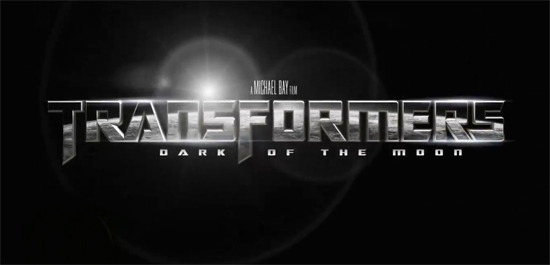 Entertainment Tonight's behind the scenes visit to the set of the third Transformers movie, Transformers: Dark of the Moon, is online. In a way it's just like being there, because you'll see the same set of explosions over and over again. Plus, because many of us complained about the characters in the last movie, this video piece is very concerned with telling us all about the characters' relationships in the third film. Noted: be careful what we ask for.
So, unnecessary word of warning: this is from Entertainment Tonight. If these hosts are what little Carol Anne in Poltergeist meant by 'TV people' then I am now a lot more afraid of both this clip and Poltergeist. Getting through their patter and the swarm of ET logos is like trying to suck a nutritious meal out of a couple dozen crab legs: it takes patience and willpower. And when all you get is an explanation for the fact that Patrick Dempsey's character is the boss and would-be paramour of Rosie Huntington-Whiteley, who is now Shia LaBeouf's live-in lady? Even though that's all new detail, it might not quite be what you want out of Transformers.
Here's what a very, um, energized Shia has to say about the third film:
I think what we were lacking in the second movie was heart. But, I think with the addition of Rosie and new characters ... you still have the magic of the first film, but you have depth in the ending of the third... Sam's coming out of heartbreak. He's looking for a rock. He's looking for stability. He's looking for a person who doesn't love him because of his involvement in the wars, or because of his involvement with the robots. ... And, so he's looking to define himself and find a person who understands the definition and loves him for him, and he finds it in Rosie.
And, a synopsis:
The Autobots, led by Optimus Prime, are back in action, taking on the evil Decepticons, who are determined to avenge their defeat in 2009's Transformers Revenge of the Fallen. In this new movie, the Autobots and Decepticons become involved in a perilous space race between the U.S. and Russia, and once again human Sam Witwicky has to come to the aid of his robot friends. There's new characters too, including a new villain in the form of Shockwave, a longtime "Transformers" character who rules Cybertron while the Autobots and Decepticons battle it out on Earth.