Sneak Preview: 'Toy Story Land'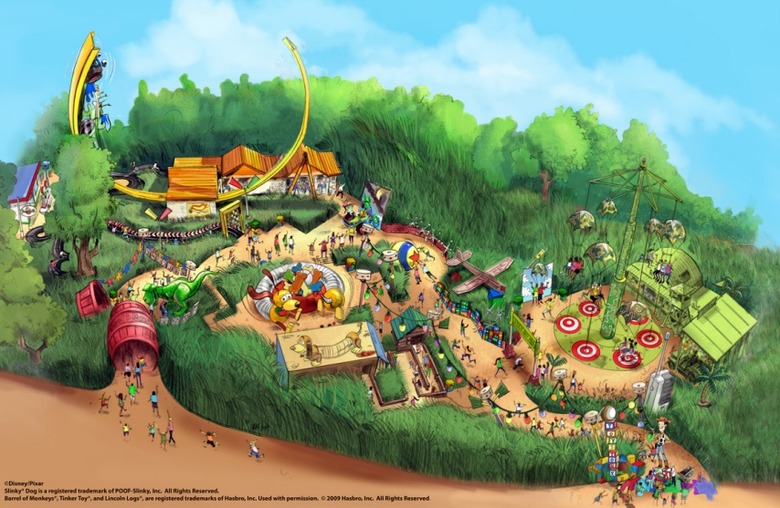 Disney is constructing Toy Story-themed lands in the Disneyland Paris and Hong Kong resorts. Pixar gives us a behind the scenes preview of these new theme park additions on the Toy Story 3 DVD/Blu-ray. Why is it that France and China get a Toy Story Land while California is stuck with A Bug's Life Land and Cars Land? You can watch the featurette now embedded from MTV after the jump.
Official Information:
Toy Story Playland has the BIGGEST new family attractions. They're GIANT – when you're shrunk to the size of a toy! Join the toys for playtime in Andy's backyard where everyone can explore this oversized world with its three larger-than-life rides – Toy Soldiers Parachute Drop, Slinky Dog1 Zigzag Spin and RC Racer2. Andy's away and the toys are ready to play!
Toy Soldiers Parachute Drop
Attention! Your mission – join Andy's troops for a high flying adventure – Toy Soldiers Parachute Drop. When Sarge yells "Go! Go! Go!", hold on tight as you fall from way up high in a simulated parachute drop. Over and out!!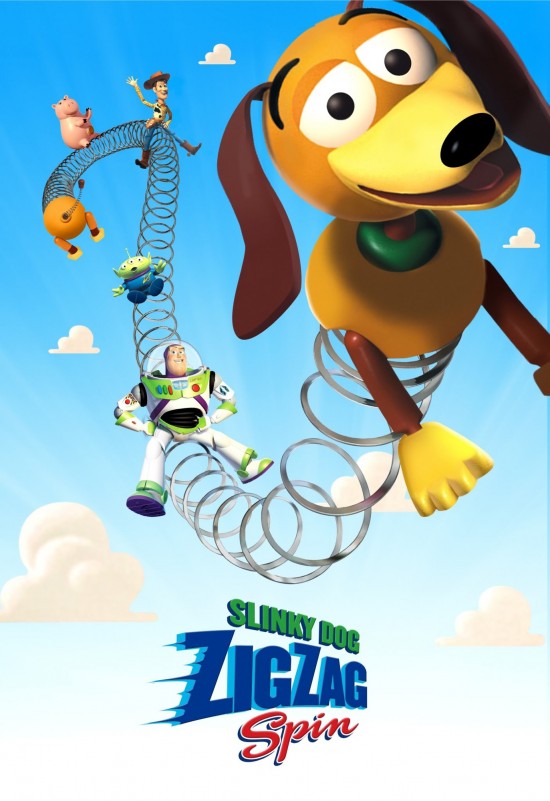 Slinky Dog Zigzag Spin
Everyone's tongues and tails are wagging about the all-new "zigzag-a-coaster" Slinky Dog Zigzag Spin. Family pups of all sizes will howl with laughter as they join Slinky®Dog in a rollicking spin to catch his own tail. It's barking mad fun in Toy Story Playland.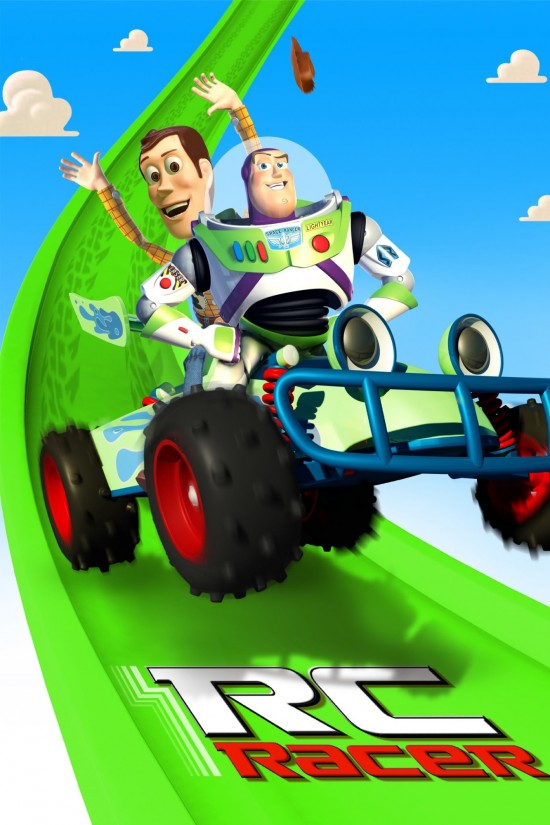 RC Racer
Andy's speediest toy car is sure to get you and your family's adrenaline pumping. RC Racer is the most thrilling new ride in Toy Story Playland. Race along a 25 metre-high half-pipe coaster, as RC zooms you around at full speed...it's a real gas.