Noomi Rapace Reportedly Remains Top Choice For Ridley Scott's 'Alien' Prequel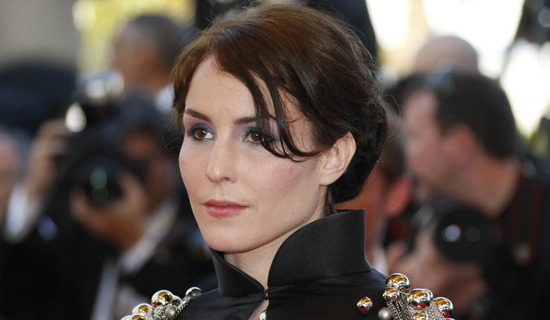 Noomi Rapace is the 'it' girl of late 2010, inheriting the mantle from Jennifer Lawrence, the 'it' girl of early 2010 thanks to Winter's Bone. The three Lisbeth Salander movies have finally penetrated the American mainstream in a big way, and now you seemingly can't mention a big, tough female role in a tentpole film without her name coming up. (Except, somehow, for Gravity.)
The actress has only booked a couple roles for real, in Sherlock Holmes 2 and The Last Voyage of Demeter, but for the past month she has been one of the primary names discussed as a possible lead for Ridley Scott's Alien prequel. A new report now puts her at the top of the list, with only one or two qualifications between her and a deal.
Deadline says that Fox and Mr. Scott have "just about completed meetings with actresses" to find the tough new heroine for the film. While names like Natalie Portman, Carey Mulligan, Abbie Cornish and Olivia Wilde (a new addition) have been mentioned, the site says that Noomi Rapace remains Ridley Scott's favorite.  Her in-progress English skills are cited as one concern, but that's nothing that can't be overcome.
Meanwhile, the actress has been talking a bit about Alien in very cautious terms this week as she's in the States to promote The Girl Who Kicked the Hornet's Nest.
She told Vulture,
It's true I've met with Ridley Scott a couple of times. I would love to work with him. It's nothing more than that. I think they have a lot of actresses on their list. He told me that he's a fan of my work and that's enough for me. It's not like they've offered me the part.
Most of her comments about Alien boil down to the same sort of statement. Her other comments in the Vulture interview are inspiring in a way; it sounds as if she contributed a lot of the character design for her version of Lisbeth Salander. This is an actress who likes to research and thoroughly prepare for a role. She might be the most dedicated possible successor to Sigourney Weaver that Ridley Scott is likely to find.