Paul Haggis Near Deal To Remake Spanish Film 'Celda 211' For CBS Films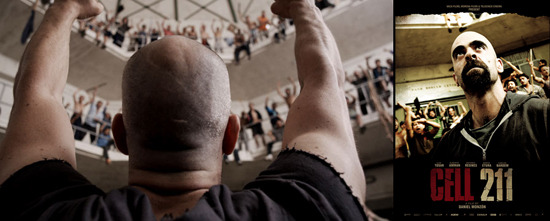 Paul Haggis' latest film The Next Three Days is going to be released soon, but the writer/director still doesn't have a follow-up booked. At least as a director. He's set to write the big screen version of The Equalizer, and has been talked about as a possible director for that film.
Now Paul Haggis is working on a deal with CBS Films to write and possibly direct a remake of the award-winning 2009 Spanish film Celda 211. Deadline pitches the remake well, pushing the idea that it is like Die Hard in a prison.
A man just hired as a prison guard goes into work a day early to tour his new workplace, but a violent riot breaks out, trapping him inside. Amongst hardened convicts, he's forced him to playact as a prisoner in order to defuse the riot and survive. The original took Best Film, Best Director and Best Screenplay at the Goya Awards, aka the Spanish Oscars. Check out the trailer below.
It doesn't take much imagination to see why this might be considered ripe for a remake. (Too bad the original never got serious distribution in the States, and isn't yet on DVD here.) But Paul Haggis? Writing, sure. But maybe after The Next Three Days (also a remake) I'll be more convinced that he's the man for this particular job.
Here's a real synopsis of the Daniel Monzón-directed original:
Knocked out cold during his first day on the job, prison officer Juan (Alberto Ammann) awakens to realize that his co-workers have abandoned him in the middle of an inmate uprising. To survive, Juan must pose as a prisoner and befriend the riot's leader, Badass (Luis Tosar). As the violence escalates and political fallout mounts, Juan must use all his cunning to stay alive in this masterfully suspenseful Spanish thriller.