TV Bits: 'Smallville' Creators' 'Charlie's Angels' Going Into Production; SyFy Cancels 'Caprica'; HBO Renews 'Bored To Death' And 'Eastbound & Down'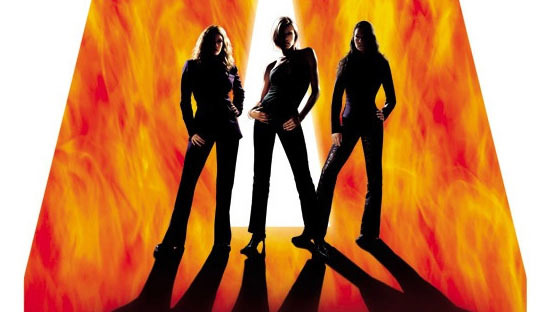 ABC's Charlie's Angels is finally going into production. It was first mentioned almost a year ago that the channel was looking to greenlight a pilot that would bring the series back to television, but it experienced a change in the development process that set it back until now. Originally, Josh Friedman (the creator of Terminator: The Sarah Connor Chronicles) was developing the project, but now ABC has handed the show over to Smallville creators Al Gough and Miles Millar.
The show is planned to shoot at the start of the new year in Miami. ABC is currently searching for actresses to play the 'Angels'. Leonard Goldberg (one of the producers of the original show) and Drew Barrymore remain involved in the series as producers. [Deadline]
After the break, the fate of three TV shows hang in the balance.
SyFy has been trying to reclaim the success of Battlestar Galactica ever since that show ended its run, but their prequel series Caprica has failed to generate the interest (i.e. ratings) needed to bring it back for a second season. After premiering soft at the beginning of the year, the show returned after a hiatus this past month to even lower numbers (a disappointing 889,000 viewers). The series will complete its run starting in 2011, but with only five episodes left to go, fans will need to look to SyFy's Battlestar Galactica: Blood & Chrome to get their BSG fix. With that show, SyFy looks to be banking off audience's desire to discover the origins of one of the original show's central characters, William Adama, who will be seen as a Viper pilot barely in his '20s.
So, one show falls, another rises in its place. RIP Caprica. You will be missed. (Probably.) [Deadline]
On a brighter note, HBO has renewed their hilarious comedy shows Eastbound & Down and Bored to Death for third seasons. Both shows have been received very well by critics and audiences, so even though neither can be considered a hit by any means, at least they've gained loyal enough fanbases that HBO sees a need to keep them going. Eastbound & Down premiered its second season up 150% from its last, with around 1.7 million viewers. Bored to Death was lower, with an average of 1.1 million viewers.
Despite the lesser ratings, I can see Bored to Death lasting for however long its creator, Jonathan Ames (off whom Jason Schwartzman's character is based), wants to keep it going. The great Eastbound & Down, meanwhile, probably has an expiration date. The second season has already served as a major departure from the show's first, with Kenny Power's journey taking him from teaching physical education at his old middle school to playing on a lousy baseball team in Mexico. I have no doubt that a third season could prove just as compelling, but this is a show that's proven less to be more (as seen with its mere 6 episode first season). It might be best to wrap up the story in a season or two, so the character isn't at risk of wearing out his welcome. Honestly, how many seasons can you have of a show where a character almost learns something, but then ultimately doesn't? Three or four is probably my limit. [Deadline]