Mad Men Character Roger Sterling's Memoir 'Sterling's Gold' Available For Preorder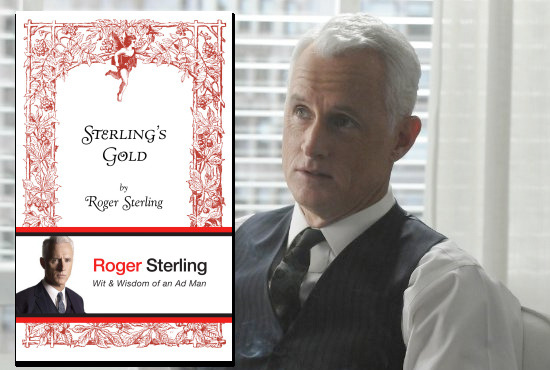 We may receive a commission on purchases made from links.
How awesome is the AMC television series Mad Men? The fictional drama is beginning to jump off the small screen into reality. If you've been watching the television series, then you know that John Slattery's character Roger Sterling has been writing his memoir titled Sterling's Gold.Well it appears that Grove Press is actually going to publish the 176-page hardcover book on November 16th 2010. You can now preorder Sterling's Gold on Amazon for $11.43 (33% off the $17 cover price). Here is the official product description from the back cover:
Advertising pioneer and visionary Roger Sterling, Jr., served with distinction in the Navy during World War II, and joined Sterling Cooper Advertising as a junior account executive in 1947. He worked his way up to managing partner before leaving to found his own agency, Sterling Cooper Draper Pryce, in 1963. During his long and illustrious career, Sterling has come into contact with all the luminaries and would-be luminaries of the advertising world, and he has acquired quite a reputation among his colleagues for his quips, barbs, and witticisms. Taken as a whole, Roger Sterling's pithy comments and observations amount to a unique window on the advertising world—a world that few among us are privileged to witness first—hand—as well as a commentary on life in New York City in the middle of the twentieth century.
Read more after the jump.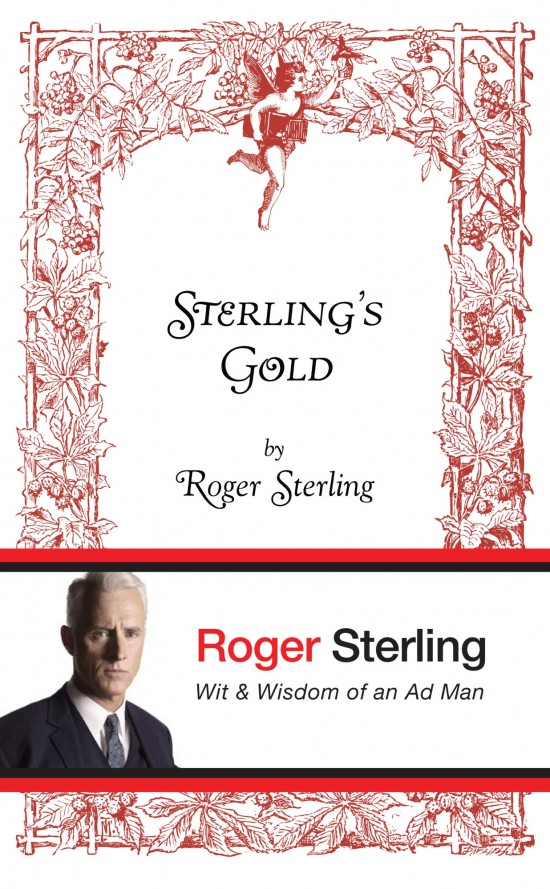 Here are a few "sterling" examples from the backcover:
When a man gets to a point in his life when his name's on the building,
he can get an unnatural sense of entitlement.
The day you sign a client is the day you start losing him.
Being with a client is like being in a marriage. Sometimes you get into it for the wrong reasons, and eventually they hit you in the face.
When God closes a door, he opens a dress.
Sterling's Gold covers it all: business, marriage, and the taste of success made sweeter with a glass of something strong.
About the author:
Roger Sterling is a Partner at the Sterling Cooper Draper Pryce advertising agency; his father founded the original Sterling Cooper in the 1920s with Bertram Cooper. A World War II veteran, Roger has suffered two heart attacks. In the past he's tried to change his hard-living ways, but is now smoking and drinking again. Roger divorces his first wife, Mona, after taking up with the much younger Jane Siegel, who briefly worked as Don Draper's secretary. Previously, Roger had a lengthy affair with Joan Holloway, then Sterling Cooper's Office Manager. Anticipating a costly divorce settlement with Mona, Roger encourages the takeover of Sterling Cooper by London's Puttnam, Powell, and Lowe. When the new managers leave him off a corporate organizational chart, however, Roger believes he's "being punished for making my job look easy." He feels similarly slighted by friends who can't accept his relationship with Jane. "I made a mistake by being conspicuously happy," he tells Don.
Personally I'd love for them to release an audiobook version of the memoir, complete with sounds of Sterling drinking in between dictation. The tapes which were played on the show were hilarious.
via: laughingsquid