Darren Aronofsky To Direct 'Machine Man,' What Does It Mean For 'Wolverine 2?'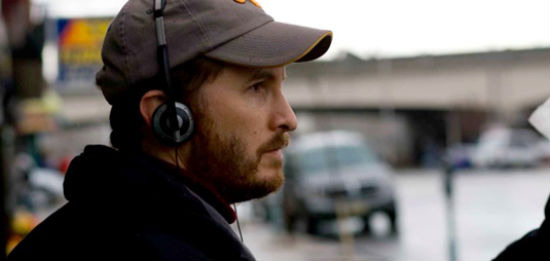 Just when you thought Wolverine 2 was all set to go, suddenly in demand Black Swan director Darren Aronofsky is also attached to direct Machine Man, based on Max Barry's online book about a genius who replaces his body parts with machines. Barry released the story online one page per day so when Mandalay Pictures purchased the rights one year ago, they didn't know how it all ended. The full book will be released in Spring 2011 and Mark Heyman, who also wrote Black Swan, is adapting the screenplay.
So with Aronofsky's Wolverine 2 set to start filming in March 2011 and him having to promote the release of Black Swan throughout the Winter, what does Machine Man mean for the Marvel mutant? We decipher the clues after the jump.
Daily Variety broke the news of Aronofsky's attachment to the project. Their story doesn't mention Wolverine 2, probably because 20th Century Fox has yet to officially announce his involvement even if star Hugh Jackman has, but considering they say that Heyman is "penning" the adapted screenplay, as opposed to "penned," leads us to believe that Machine Man will happen after Wolverine 2.The Hollywood Reporter's story, however, does mention Wolverine 2 and says that Aronofsky is still waiting for his deal to close to direct the superhero sequel. So, in the meantime, he'll develop and prep Machine Man for after that. Mystery solved.
No matter when Machine Man comes out, though, it certainly sounds like something right up the alley of the man behind Pi, Requiem For A Dream and The Wrestler. Here's the premise, according to Variety:
A gadget geek and engineer working at a forward-thinking tech firm decides to systematically replace his weaker fleshy parts with high-end titanium performance upgrades of his own design. But he isn't the only one with plans for his superior parts.
With his each of his previous films up to Black Swan, which I haven't seen, Aronofsky told intimate stories about people trying to better themselves in very specific worlds. However, they keep running into self-imposed road blocks along the way. Machine Man seems to be more of that, just maybe with a little more action. And, if he does direct the film after Wolverine 2, action won't be a problem.
Do you think it's beneficial that Machine Man happen after Wolverine 2? And have any of you read Barry's novel? If so, please let us know about it in the comments.