Star Tours 2: New Pilot Revealed; 54 Possible Different Experiences
Disney is planning to relaunch the Star Wars ride Star Tours with a new 3D version officially titled Star Tours: The Adventures Continue on May 10th 2011 in Disneyland in Anaheim and May 17th 2011 in Walt Disney World in Orlando. Not much is known about the new ride other than it will include locations and characters from both the original trilogy (Chewbacca, c-3PO, R2-D2, Aqualish. Bith, Rodians, etc) and prequel trilogy (like Naboo citizens and Geonosians) as it takes place after the events of Revenge of the Sith and before A New Hope.We've also previously reported that one action sequence will feature the Star Tours vehicle is now going to be chased by Boba Fett, and Admiral Ackbar holographically communicates with the passengers.
It was originally revealed that the StarSpeeder 1000 series spacecraft would be flown using one of the latest AC-series Tour Droids, a new character named Ace. Well it turns out that might not be the complete story. A character we know and love from the original Star Wars trilogy is set to appear on board as the pilot of Starspeeder 1000...
DisneyBlogs reports that while Ace was originally designed to pilot the Starspeeder 100, Imagineers "decided to take the story in a very different direction" after having "discussions with George Lucas" during the course of production. We don't know exactly how this will play out, but C-3PO will appear as the pilot of the new ride, replacing the AC-38 droid better known as Ace. Here is the photo they have released: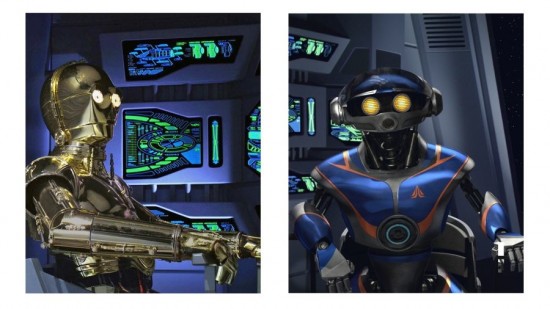 And here is the previously released high resolution photo of Ace: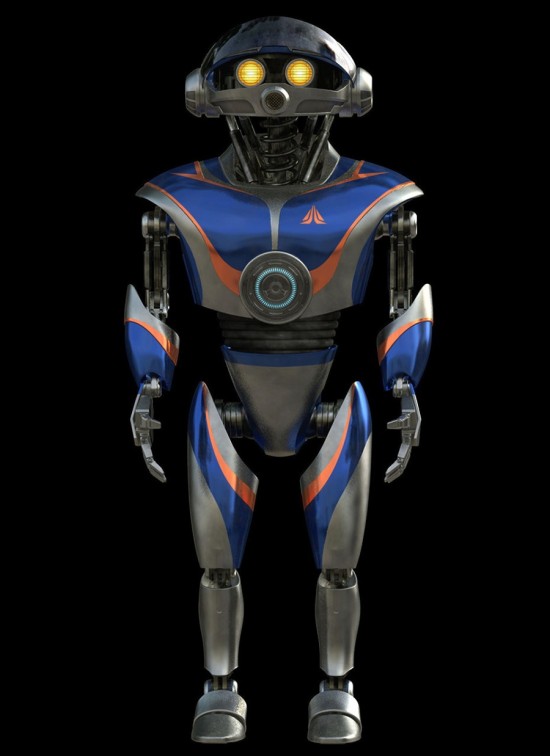 Rex, the robot pilot we all remember and love from the original Star Tours ride will have a place in the new show, however where that will be is unknown. You might recall that Rex mentioned in the original introduction that Star Tours was his first flight, which is the reason the droid was not brought back as pilot for Star Tours 2.0.Disney has mentioned that Ace's personality is "as different from Rex as you can imagine."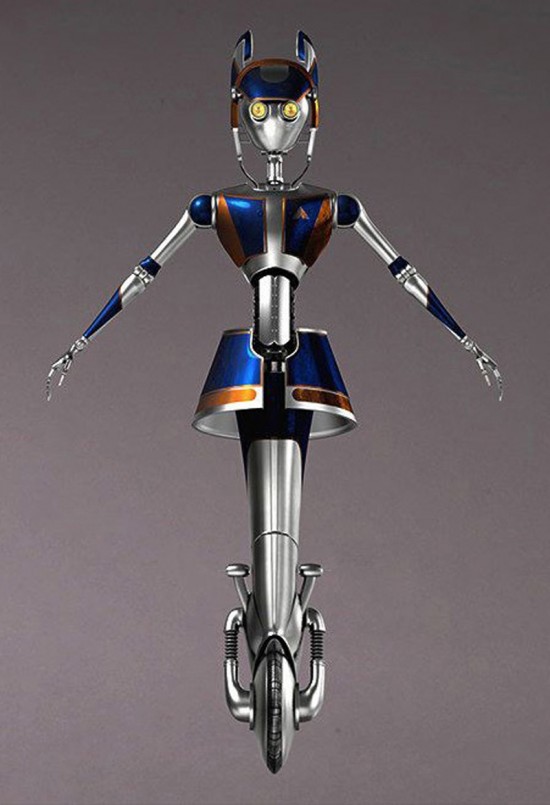 The imagineers have also created a new "spokesbot" named Aly San San for the new ride, modeled after the WA-7 "Waitress Droid" from the Star Wars – Episode II – Attack of the Clones. The droid is voiced by Allison Janney, and her droid name was suggested by George Lucas as a tribute to the actress.
Disneyland Resort President George Kalogridis inadvertently announced during D23's "Destination D" event that the new ride will feature 54 possible different experiences. That excites us but we wonder just how different these 54 possibilities will be. We didn't report this fact when it was revealed as we were waiting for more infomation about how this would be handled, but nothing has come out since. Does anyone know any more about this bit of news?
Previously:
We also recently learned that composer Michael Giacchino (Lost, Up, Star Trek) will score the new ride.
Here is the previously released Queue video:
The new attraction will take voyagers — for the first time ever — to Coruscant, as well as other destinations in the Star Wars galaxy. While Bespin, Endor and Alderaan are also mentioned in the promotional tourism video for the Star Tours Travel Company, DisneyParks features a disclaimer "we cannot confirm that you will travel to any of the destinations shown in this video . . ."
Previously released images: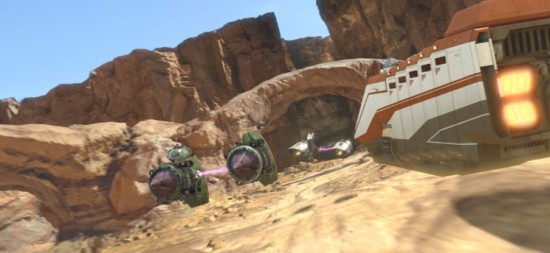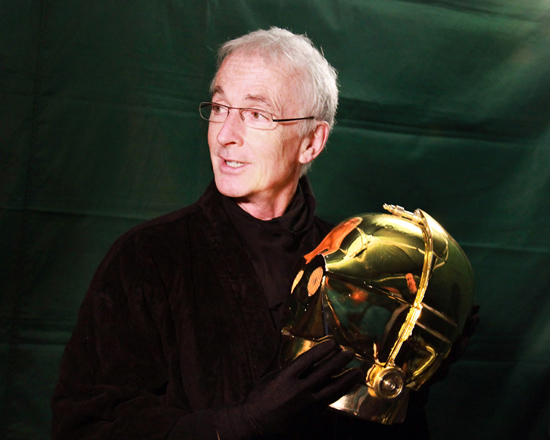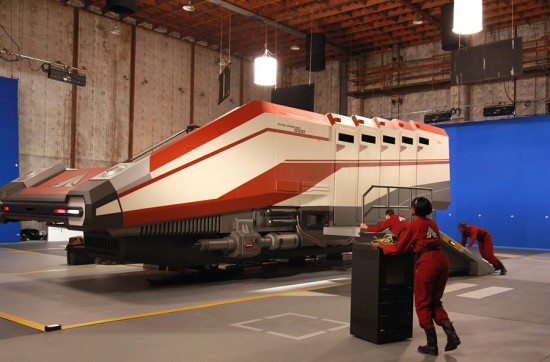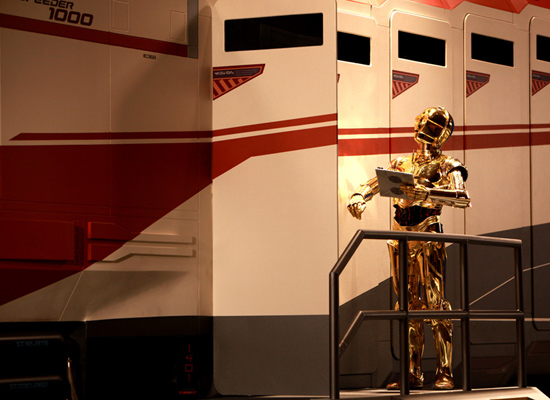 Previously released video trailer: