Movie Trailer: 'Brother's Justice'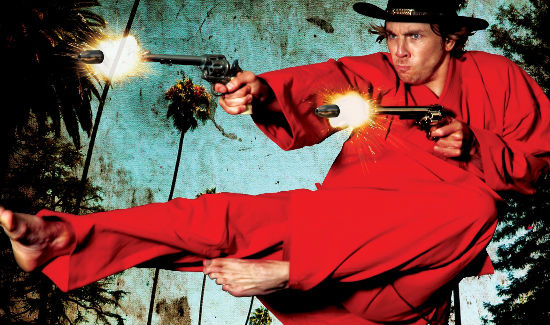 Ladies and gentleman, may we introduce Dax Shepard, feature film writer/director. The star of Idiocracy and Zathura has written and co-directed Brother's Justice, a mockumentary in which he also stars as himself, shopping around a movie pitch in which he'll play a martial arts action star. Featuring Tom Arnold, Jon Favreau, Ashton Kutcher and Bradley Cooper, the film is currently on the festival circuit and seeking distribution. Check out the trailer after the jump.
As a fan of films filled with inside Hollywood jokes, I think Brother's Justice certainly has potential. If Shepard and co-director David Palmer are able to blend biting cultural commentary with the obvious physical goofs that the premise lends itself too, there's no reason the film can't be a hilarious exercise in meta.
What I find more fascinating, though, is how this film is another example of the cultural significance of Punk'd. In recent years, Ashton Kutcher's MTV show has turned into a punchline, but it certainly was an incredible Hollywood springboard. B.J. Novak, for example, went from the candid camera show to writing and executive producing The Office and starring in Inglourious Basterds. Ryan Pinkston turned it into a nice little career with roles in Spy Kids 3D, Bad Santa and a bunch of TV. Shepard, however, was the breakout star, using the show to acquire starring roles in Idiocracy, Zathura, Employee of the Month and he even married his When In Rome co-star, Veronica Mars herself, Kristin Bell. He's currently on the NBC show Parenthood.
And now he's used all of those connection to make his own movie. And whether or not the film is good, the fact remains, the guy made a movie. You've got to give him respect for that, right?
What do you make of this trailer? Does it make you want to see it or do you feel the mockumentary genre is totally played out?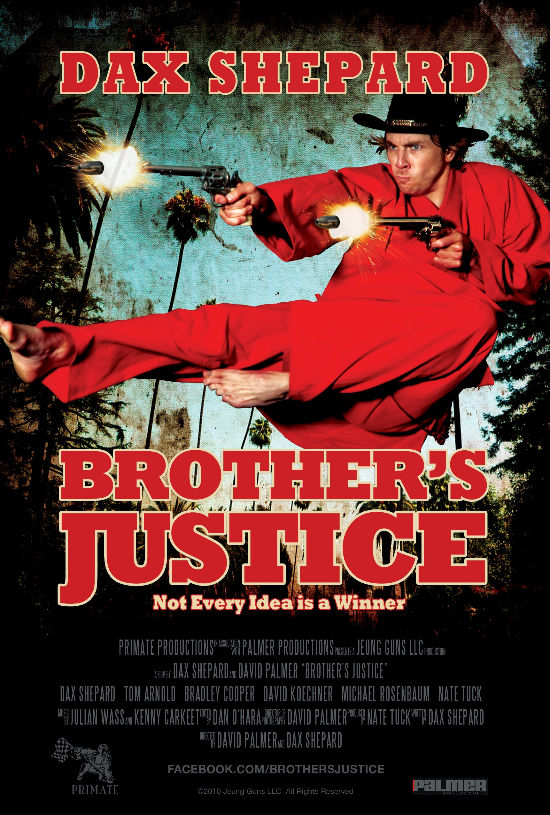 Source: Deadline/The Playlist