/Film LA: Ghostbusters In 70mm, Dusk-To-Dawn Horrorthon, Long Beach Comic-Con, 100 Most Outrageous Kills, Trick R Treat, Monster Squad, Roger Corman And Danny DeVito
/Film LA is my attempt to highlight the coolest film screenings and events happening in Los Angeles. In today's edition, we tell you about...
The second annual Long Beach Comic-Con takes place over the weekend
Roger Corman's Splatter and Danny DeVito's Blood Factory will hit the big screen with a post screening discussion with Corman, Joe Dante, and Corey Feldman.
Writer/director Michael Doughty will appear at a screening of Trick 'r Treat
See the best blood and gore in Cinefamily's 100 Most Outrageous Kills
Egyptian Theatre presents Ghostbusters on 70MM
The Aero Theatre will present the 5th Annual Dusk-to-Dawn Horrorthon
Director Fred Dekker will be in attendance for a screening of The Monster Squad
Hit the jump to find out more!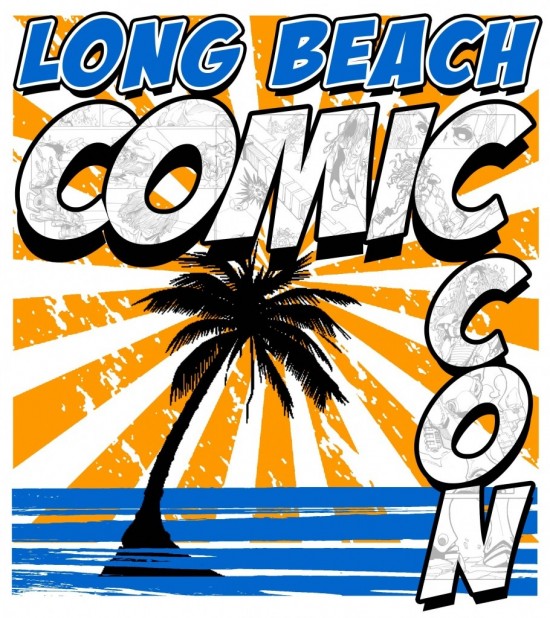 Friday, October 29th – Sunday, October 31st 2010: The second annual Long Beach Comic-Con is being held at the Long Beach Convention Center in Long Beach, CA. Highlights of this year's con include appearances by Bruce Boxleitner (Tron, Tron Legacy), Tim Bradstreet (Punisher), Max Brooks (World War Z), Thomas Jane (Punisher), Stan Lee, Louis Leterrier (Hulk, Clash of the Titans), Jeph Loeb (Marvel Entertainment Executive Vice President, Head of Television), Mike Mignola (creator of Hellboy), Steve Niles (30 Days of Night) and programing such as two Dark Country 3D Screenings, one with live commentary, and a Halooween costume ball and party. Here is a video from last year's Con:
For more information see LongBeachComicCon.com.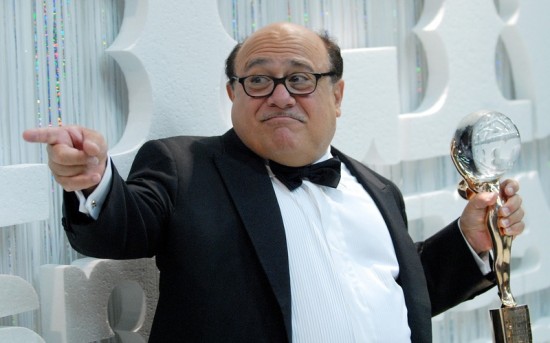 Friday, October 29th 2010 at 7:30pm: American Cinematheque Blows Up the Internet with a NIGHT OF BLOODY HORROR with Roger Corman's Splatter and Danny DeVito's Blood Factory at the Egyptian Theatre.
Join us for a very special evening of web tricks 'n' treats from some of the masters of horror! Program includes horrifying high-production webisodes from FearNet.com, Danny DeVito's favorite "splattercuts" from his horror-gore site TheBloodFactory.com and Roger Corman's Netflix collaboration hit web-series "Splatter."
The event will feature a post-screening discussion with Roger Corman, Joe Dante (schedule permitting), Corey Feldman and Tony Todd. You can purchase tickets on Fandango.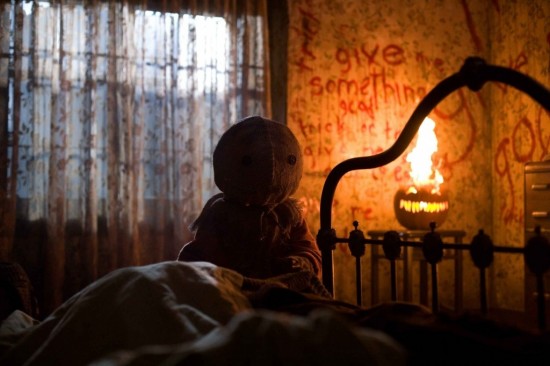 Friday, October 29th 2010 at 7:30pm: The New Beverly Cinema is holding a double feature of Trick 'r Treat and Halloween III: Season of the Witch with writer/director Michael Doughty on hand on Friday night with a costume contest. Tickets will be available at the box office 15 minutes prior to the first film and remains open until the second film starts (cash only).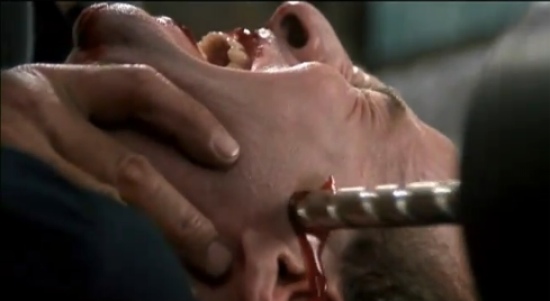 Friday, October 29th 2010 at 8:00pm: One of my favorite events at Fantastic Fest each year is the 100 Best Kills, in which Drafthouse programers Zack and Lars pick some of the most awesome kills from movie history, with the help of festivalgoers who also submit scenes. It's basically like a live highlight reel of best slasher movie kills you love and many clips you've never seen. Cinefamily is doing a simular event in Los Angeles at the Silent Movie Theatre called Cinefamily's 100 Most Outrageous Kills. The show is grouped in a double feature with Final Destination 2. Here is the official description:
From the golden age of goremastery to the innovative new technologies of modern effects wizards, cinema is littered with the bodies of the awesomely dispatched — and cold-blooded murder, in the hands of innovative filmmakers who present it in ways we've never seen before, can be a heavenly fine art. Tonight, in a show originated at Austin, Texas's Alamo Drafthouse, we'll be celebrating the absolute finest in on-screen annihilation with a non-stop nightmare of intestine-ripping, head-bursting, unrepentant baby-eating and other crimson-soaked savagery! This night is intended for the most severe and iron-stomached bloodhounds around, and we accept absolutely no responsibility for lost lunches. Wimps and weekend horrormeisters, leave the hall; if you can't stand the meat, stay out of the kitchen. See all you deathbeasts in the murderpit!!!! After intermission, stick around for one of our favorite filmic Rube Goldberg contraptions, Final Destination 2, featuring a bevy of innovative and crazy kills, awesome stuntwork and a truly awe-inspiring highway car accident sequence which New York Magazine dubbed "the new gold standard for car-related chaos in cinema"! Final Destination 2   Dir. David R. Ellis, 2003, 35mm, 90 min.
And here is a trailer they put together for the event:
Buy tickets at the door or on BrownPaperTickets.com.
Saturday, October 30th 2010 at 7:30pm: American Cinematheque at the Egyptian Theatre Presents Ghostbusters on 70MM. The print from Sony Repertory was blown up from the 35mm original in 1984, and is said to be the best known copy of the movie around today. So this might be the best way you can possibly see the film, especially judging from the horrible transfer from the recently released Blu-ray edition. Here is the official listing:
105 min. Dir. Ivan Reitman. Para-hacks Bill Murray, Harold Ramis and Dan Aykroyd start Ghostbusters, a company trapping ghosts, spirits and poltergeists for money. Before long, the slightly inept Ghostbusters are called on to save the Big Apple from a supernatural fate!
Buy tickets now on Fandango.
Saturday, October 30th at 7:30pm: In a previous edition of /Film LA, we told you about the 12-hour horror movie marathon at the New Beverly Cinema. The Aero Theatre in Santa Monica is holding a simular event called the 5th Annual Dusk-to-Dawn Horrorthon on Saturday, October 30th, beginning at 7:30 PM and running unto dawn the next morning. They promise free food, giveaways, trailers, crazy shorts and surprises inbetween the screenings. Coffee courtesy of Peet's Coffee and Tea, Monster Energy Drink courtesy of Hansen's Beverage and prizes and giveaways courtesy of 20th Century Fox Home Entertainment. Here is a listing of the movies:
FRIGHT NIGHT, 1985, Sony Repertory, 106 min. Dir. Tom Holland. In this Vampire favorite, Tom Holland (CHILD'S PLAY) creates a blend of true creepiness and '80s horror movie fun. After seeing a coffin carried into the house next door, young Charley Brewster believes his neighbor (Chris Sarandon) is a vampire. Desperate to convince anyone, he enlists Roddy McDowell, who steals the show as the television vampire hunter who is truly a coward. Great visual effects by Richard Edlund. Trailer
DON'T LOOK IN THE BASEMENT (aka THE FORGOTTEN), 1973, Grindhouse Releasing, 89 min. Dir. S.F. Brownrigg. Before there was SHUTTER ISLAND, before there was ONE FLEW OVER THE CUCKOOS NEST, there was this drive-in gem. A young nurse arrives at a secluded sanitarium to find that the doctor has been murdered. The new staff's odd treatment is to allow the patients to walk freely. The inmates, a crazed nymphomaniac, a paranoid Vietnam vet, the mother of a baby doll and a wild assortment of the lobotomized and the giggling begin to torment the nurse. Trailer
CANDYMAN, 1992, Sony Repertory, 99 min. Perhaps the greatest horror film of the '90s is this cerebral and chilling classic by director Bernard Rose, based on Clive Barker's The Forgotten. Virginia Madsen plays a grad student researching urban legends when she comes across the tale of Candyman, a frightening one-armed man who appears when you look into a mirror five times; he's played brilliantly by Tony Todd. Score by Phillip Glass. Trailer
BLOODY BIRTHDAY, 1981, 85 MIN. Dir. Ed Hunt. Three children are born during the climax of a total eclipse. With the sun and the moon blocking Saturn, which controls emotions, the children are born heartless and cruel. They begin murdering adults and a boy and his sister become prey as they unravel the secret. Trailer
PHANTASM, 1979, 88 min. Don Coscarelli burst onto the scene with his first horror film, an eerie and totally original cult classic. Two brothers discover something evil lurks within their neighborhood cemetery and soon find themselves battling the Tall Man, one of the scariest villains in horror history, played to masterful effect by Angus Scrimm. Trailer
CEMETERY MAN (aka DELLAMORTE DELLAMORE), 1996, 105 min. Dir. Michele Soavi. Rupert Everett is Francesco Dellamorte, a lonely, romantic caretaker who needs to keep killing the undead that stubbornly rise from the graves in his cemetery. Print courtesy of the Sundance Collection at the UCLA Film & Television Archive. In Italian with English subtitles. Trailer Special Horrorthon prices: General $20, Student/Senior $18, Members $15 – includes all-night snacks. No passes. Buy Tickets
Buy Tickets on Fandango.com. Thanks to /Film reader Justus H for the tip.
Sunday, October 31st 2010 at 5:00pm: The Aero Theater is also holding a Halloween screening of the 1987 cult classic The Monster Squad. Discussion following the screening with director Fred Dekker. And they promise to have lots of Halloween candy.  Here is the listing:
THE MONSTER SQUAD, 1987, Paramount, 82 min. Dir. Fred Dekker. In this cult classic, young kids form a club that is devoted to monsters, but soon get more than they bargained for when Count Dracula adjourns to Earth, accompanied by Frankenstein's Monster, the Wolfman, the Mummy and the Gill-man. With Andre Gower, Robby Kiger, Stephen Macht, Tom Noonan (as Frankenstein's monster) and Duncan Regehr (as Dracula).
You can purchase tickets now on Fandango.com.
Other Upcoming Events (previously featured in /Film LA:
/Film LA Announcements:
Tip Us! If you have any tips or suggestions for future /Film LA updates, please e-mail us at orfilms@gmail.com. Be it movie screenings, events, crazy photos of film related awesomeness found around LA — send it to us! If what you send us is cool, we promise to share it with the readers in the next edition!
Archives! The /Film main page has a lot of stories. Looking for back archives of /Film LA? Head to slashfilm.com/la!