Kristin Davis Joins 'Journey 2: The Mysterious Island'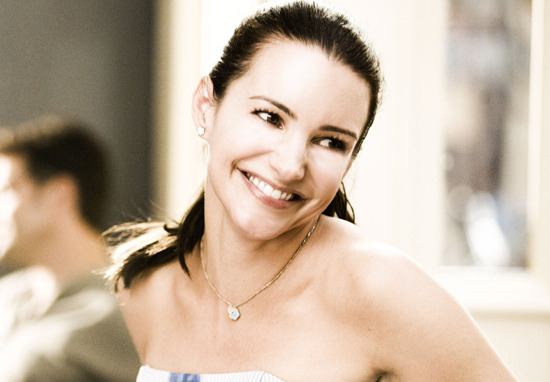 I wonder if Kristin Davis is realizing that it's a good time to do something that is very explicitly not like Sex and the City. She's got a couple of projects brewing. One is a single-camera TV series based on the Gretchen Rubin memoir The Happiness Project, which she'll star in and co-exec produce with Kristin Newman. And, more appropriate for us, she's joined the cast of the sequel to Journey to the Center of the Earth 3D.
Journey 2: The Mysterious Island is filming in Hawaii right now, and Kristin Davis signs on as the mother to Josh Hutcherson's character and the girlfriend of the guy played by Dwayne Johnson. Will she be in the film much, or will she essentially be relegated to a bookending role as Jane Wheeler did when she played the same role in the first film? I'd guess the latter, but we don't know for certain.
Also in the cast are Michael Caine and Vanessa Hudgens. Brad Peyton (Cats & Dogs: The Revenge of Kitty Galore) is directing the film, from a script loosely based on Jules Verne's novel The Mysterious Island. In this telling of the story, Hutcherson and Johnson head to a mythical, monstrous island in search of his missing grandfather (Caine). [Deadline]
Previously:
Verne's The Mysterious Island follows five prisoners of war who who escape the Confederate-controlled city of Richmond, Virginia via hot air balloon. They crash land on a volcanic island east of New Zealand. Eventually the group finds a castaway on a nearby island, and has to deal with his former pirate crew. There are more secrets on the island, including one that harkens back to Verne's earlier novel featuring Captain Nemo and the Nautilus.
Difficult to say, then, exactly how the plot of the novel will be adapted to the film. The first guess is that the search for the grandfather puts Hutcherson and Johnson on the 'mysterious island,' and sees the grandfather standing in for the nearby pirate castaway.