Disney's 'Prep & Landing: Operation Secret Santa' To Premiere December 7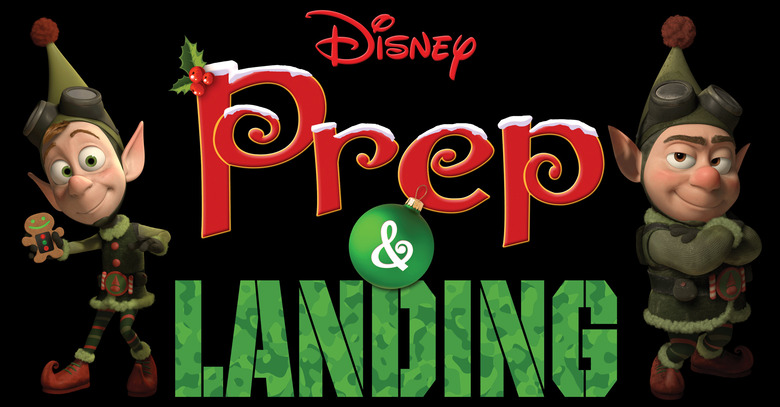 Halloween is still a week away but, apparently, it's time to start getting ready for Christmas. One year after making their debut on the small screen, everyone's favorite covert elves Wayne and Lanny return in Prep & Landing: Operation Secret Santa at 8 p.m. December 7 featuring the voice of, you guessed it, Betty White! White will provide the voice of Mrs. Claus who recruits the dynamic duo to steal something very special out of Santa's office right under his nose. While the first Prep & Landing film was a full half hour special, this one is only a 7 minute short that will air during A Charlie Brown Christmas on ABC. We've got more info and some Prep & Landing video after the jump.
Disney's Prep & Landing is about two covert elves named Wayne and Lanny, voiced by Dave Foley and Derek Richardson, whose job it is to go into a house before Santa arrives, make sure everything is ready for him and then help him land the sleigh. Hence "Prep" and "Landing." The first short aired on December 8, 2009 and was nominated for 9 Annie Awards and won 3 including Best Animated Television Production.
The original film used to be on Hulu but has since been taken down, along with many different versions on YouTube. The official site, does have a few Prep & Landing videos on there, including an introduction by John Lasseter but, of course, they aren't embeddable. So, just as a primer, here's a Disney approved video for you to check out. If you find a link to the full video, please throw it up in the comments.
Prep & Landing Operation Secret Santa premieres during A Charlie Brown Christmas at 8 p.m. December 7 on ABC. It then replays at 8 p.m. December 16.
Did you see the original short? Enjoy it? Does the addition of Betty White, who is not at all over-exposed in my opinion, do anything to your anticipation for this short? Discuss below!