Charity Raffle Features Pop Culture Prizes From 'Lost' And More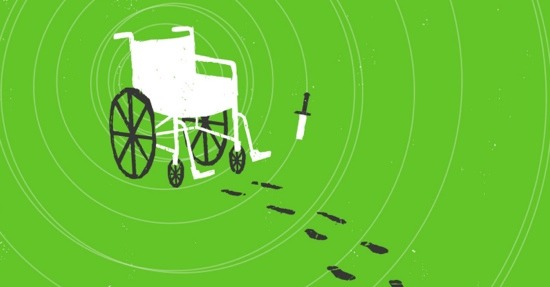 Earlier this year, floods raged across Nashville, Tennessee. Families were displaced, homes were destroyed and according to Newsweek, more than 30 people were killed with about $1 billion in damages. It was a national tragedy. Out of tragedy, though, comes the best of us. One example is an online raffle that's being run by The Kharma Initiative. Organized by Lost fan Myrna Irene Brown-Kainth, it's to benefit The Wayman Family, whose home was devastated in the floods, and features some amazing prizes ranging from an incredibly sought after Locke's Secret print by Olly Moss that was personally signed and donated by Damon Lindelof, an original Lost sketch by Tim Doyle all the way down to collectible busts and figures from Star Wars, Iron Man and more. For more information, visit The Kharma Initiative or just click here to donate. But hurry up! The raffle ends October 24. We've got more of the prizes, many of which we've written about on the site, after the jump.
In addition to the prizes listed above, some of the other highlights include an ultra limited pair of Lost sneakers that were given away at the opening of the Gallery 1988 Lost Underground Art Project in Los Angeles last year, a highly collectible Tyler Stout LOST lithograph, as well as memorabilia signed by Carlton Cuse and Terry O'Quinn.
On the non-Lost side, there is the sold out Eric Tan Back to the Future print called Welcome to Hill Valley, as well as art from /Film favorites Dan McCarthy and Daniel Danger. Okay, the Danger print IS from Lost, but it's the awesome, sold out, The Black Rock which only a Lost fan would recognize.
There's a ton more too and you can see it all over at The Kharma Initiative.
Here's how the raffle works. There are three tiers of prizes, the best being in the top tear and so on. For every $5 you donate, you get one entry into the raffle. If you donate between $5-$20, you are in the lowest tier. Between $25-$45, the middle tier and over $50, the top tier. You can see which prizes are in which tier over at the official site.
This is a fantastic cause so we urge you all to donate whatever you can afford. And who knows, maybe you'll end up with a poster signed by Damon Lindelof. Click here to donate. But don't forget, it ends October 24.