Colin Farrell Frontrunner To Star In 'Total Recall' Remake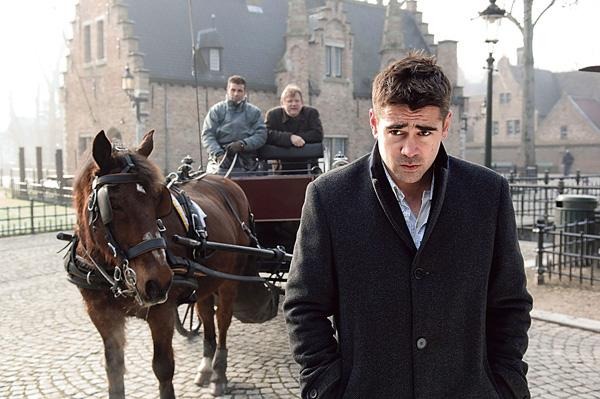 When they said that Quatto Lives, they weren't kidding around. Colin Farrell is reportedly at the top of a list that also includes Tom Hardy and Michael Fassbender to star in a remake of the 1990 Paul Verhoven/Arnold Schwarzenegger film Total Recall. We last heard about the project in July when Len Wiseman (Underworld, Live Free or Die Hard) was announced as director of a script by Kurt Wimmer (Salt, Equilibrium) The film will be a "a new, contemporized adaptation of Total Recall, which was based on the story, We Can Remember It for You Wholesale by Philip K. Dick." We've got more after the jump.
Both The Wrap and The Hollywood Reporter are claiming exclusivity on this story and both report that Farrell has recently wrapped filming two movies – Fright Night and Horrible Bosses – so he might have an opening in his schedule to do the role. On the other hand Tom Hardy and Michael Fassbender are quite busy with some small comic book movies and more.
No matter who the star is, the biggest question is what does a "contemporized adaptation" of Total Recall actually mean? The story is already set in a future where memories of vacations are implanted in your brain. Did that technology become old hat all of a sudden? Earlier this year, Wiseman attempted to comment, saying that "I've always been fascinated with Philip K. Dick's short story, and I'm excited at that prospect of diving even deeper into the type of world it evokes and the questions it asks. I love that the most crucial mystery our character is trying to solve is the one of his own soul."
That's not really saying much but that's all we've got at the moment. Would you prefer to see Farrell in the lead or should the filmmakers wait for someone else on their list? And do you think there is a new take on the Dick material to make this film an equal to the original?