Guillermo Del Toro To Produce Rodrigo Blaas's 'Alma' For DreamWorks Animation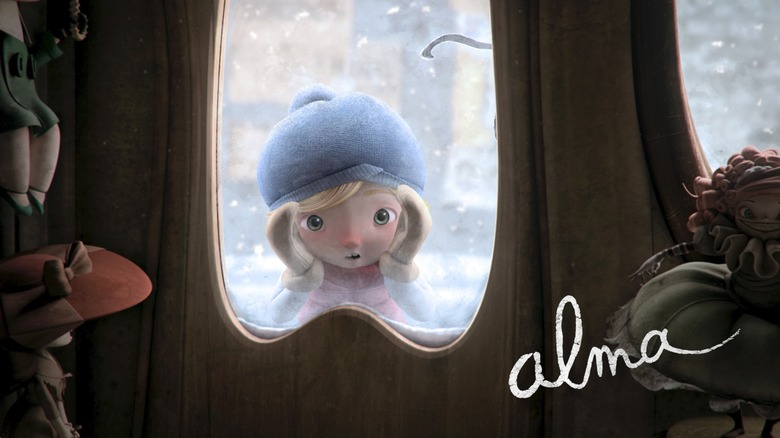 At the 2009 Fantastic Fest in Austin Texas, I sat on the jury  for the animated shorts category. It was at this time that I screened awesome animated short titled Alma from Spanish animator Rodrigo Blaas. I fought hard for Alma, but when you're part of a group vote it's all about compromise. While I was unable to convince my fellow jurors to name the movie Best Animated Short Film, we were able to award the film with a "special mention",  which is basically the runners up prize.We eventually posted the short film in a VOTD column late last year. I knew we'd hear from Rodrigo again, but I wasn't sure how. Blaas worked at Pixar as an animator, so I always assumed he would end up directing something at Emeryville. I was wrong.
Guillermo del Toro is set to godfather the development of a big screen feature adaptation of Alma with Rodrigo Blass directing for DreamWorks Animation.
The short tells the story of a young girl who becomes intrigued by the contents of a mysterious toy shop. Los Angeles Times reports that the "will be inspired by but reinvent the short's concept" and will tell the story of "children facing the specter of dark forces."
Blaas worked in animation for more than ten years, and was able to collect some of the best artists in the field to be part of his independent project: French animator Bolhem Bouchiba, character designer Carlos Grangel and Sergio Pablos, ArtDirector Alfonso Blaas, music composer Mastretta and sound designer Tom Myers. Watch the short film below:
The article also mentions that Rodrigo is in talks to co-direct Trollhunters with del Toro for DWA.
You might remember that this project was originally set-up at Walt Disney Pictures, as one of the projects on the short lived Disney Double Dare You production label (which was set-up to create new animated films "full of chills and thrills for audiences of all ages"). Apparently, del Toro's frequent director of photography Guillermo Navarro (who has served as a cinematography consultant on the Madagascar movies) pushed the filmmaker towards DreamWorks Animation after Double Dare You fell apart.
The project is based on a young-adult book del Toro completed and submitted to book publisher Hyperion two weeks ago. Here is a quote from del Toro:
"I wanted very much to develop a story that could be written for kids but dealt with a genre that was scary. It essentially combines fairy tales with modern times and is about how difficult it is to be kid. Normally, kids are idealized in animated films. But the growing pains, married with the notion that there is a world right next to us that is completely plagued by creatures of ancient lore, it's thematically fitting with the rest of my stuff."
Del Toro has already started writing the screenplay for Trollhunters and plans to have a first draft finished before he shoots At the Mountains of Madness.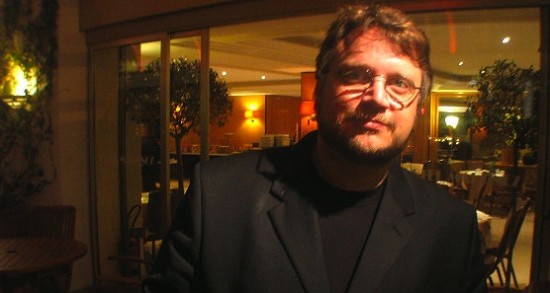 Pan's Labyrinth and Hellboy director Guillermo del Toro has been spending time each week at DreamWorks Animation developing upcoming projects, acting as a creative consultant on several specific projects. This entails helping out on design or story, and other things he's executive producing and developing. Guillermo is also serving as executive producer on several projects already in development, including Kung Fu Panda 2, the Shrek spin-off/prequel Puss in Boots and one yet-to-be-revealed project. His also did a lot of fix-up work on Dreamworks Animation's next film Megamind, helping with "the editing and structure of the movie, hoping to give it a brisker rhythm."