Teaser Trailer: 'Cars 2,' Plus New Concept Art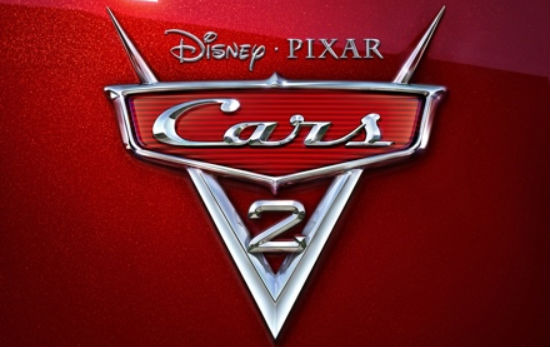 The teaser trailer for Cars 2, the latest film from Pixar, just came online. Brad Lewis and John Lasseter will co-direct the film, which hits theaters on June 24, 2011. What are you waiting for? Check it out after the jump along with some new concept art.
For almost all of Pixar's previous releases, they've attached the first teaser trailer to the film in the previous year. But, as we all noticed, there was no Cars 2 teaser in front of Toy Story 3. Instead, it was rumored to first appear on the Toy Story 3 Blu-ray that hits stores on November 2. No surprise that it has showed up online first.
The teaser is exactly that, a tease, with no real footage from the film. Instead, it leaves us with the promise of Lightning McQueen (Owen Wilson) and Tow Mater (Larry the Cable Guy) as some kind of secret agents. This is in line with what Lasseter said a few years back about him being inspired while doing foreign press to find out what the cars would do "in different locales, with weird traffic situations and strange foreign automobiles. The sequel will follow Mater who gets his passport and takes a worldwide trip with Lightning McQueen."
Empire has some more details along with new concept art.
Mater and McQueen do cover some serious ground for a Race of Champions that takes place in Japan, Austria, Italy, France and the UK. En route the toothy pick-up truck gets unwittingly embroiled in some espionage shenanigans after saving the life of Finn McMissile, a British agent.
Previous concept art showed Lightning McQueen in Asia racing an Indy car and these new ones show scenes from London, Paris and Italy.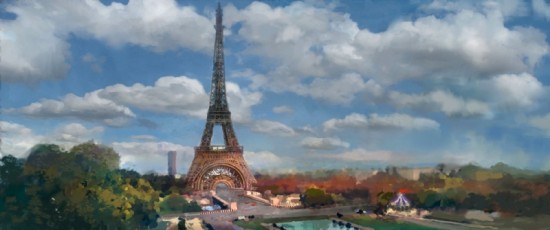 Cars 2 seems to be shaping up quite well, don't you agree?