'Taken' Director Pierre Morel Circling Ouija Board Movie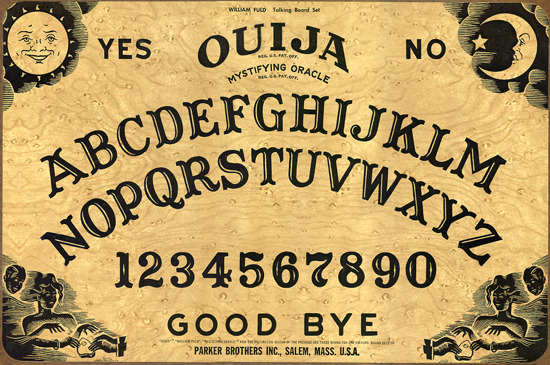 In the months following the huge box office take of Transformers, it seemed like Hollywood was going action figure and board game crazy. It has been over two years since Michael Bay's production company Platinum Dunes announced they would be teaming up with Hasbro to bring the board game, Ouija Board, to the big screen for Universal.  Lost/Tron: Legacy scribes Adam Horowitz and Edward Kitsiswere hired to write a script, a draft which should have been handed in a while ago. And now it looks like the producers are about to attach a director.
LA Times is reporting that Taken helmer Pierre Morel is "a lead candidate" for the project, and has had preliminary discussions with the studio/producers. Zeitchik warns that other filmmakers are still in the mix, and Morel is busy trying to get the Dune reboot off the ground, so things could easily change.
Our initial assumptions that the project would be a horror film turned out to be wrong. Producer Brad Fuller later revealed that the Ouija film will be:
"A huge movie. That's a big, big, big thing. ... It's more of a, like, Pirates of the Caribbean adventure story, with a Ouija board at the center of it.," later stating: "There are definitely horror elements, because it's about Ouija and what happens from an Ouija board, but it's a much bigger film. I would call it an action-adventure with horror elements."
The new article states that the adventure scope of the screenplay is now being compared to National Treasure. I can't even imagine what this Ouija board movie would/could possibly look like.