'Scre4m:' Trailer Leak, Plot Details And A Subtitle?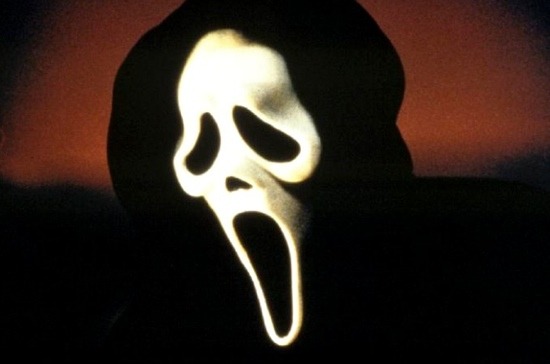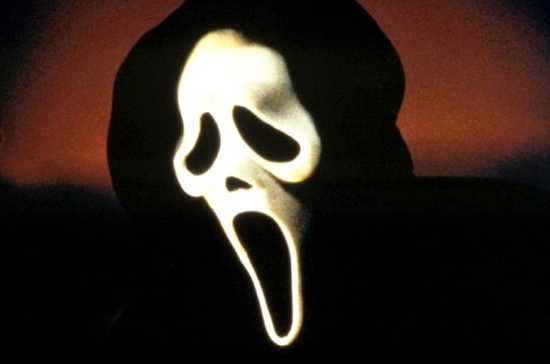 Halloween is right around the corner, which means horror films like Paranormal Activity 2 and Saw 3D are set to rule the box office. It's also a perfect opportunity for studios to pimp their impending horror fare and no horror movie coming in the next few months is more highly anticipated than Scre4m. Once again directed by Wes Craven with returning stars Neve Campbell, David Arquette and Courtney Cox along with a slew of famous franchise newcomers, the film is set for release on April 15, 2011. At the Spike TV Scream Awards, which shot over the weekend and air Tuesday, several of the cast members were on hand to present the world premiere of the teaser trailer and the latest issue of Entertainment Weekly has interviews with the cast that provide an idea of how Scre4m is going to fit into the series. Hit the jump for more.
First, thanks to some sneaky people who were in the audience of the 2010 Scream Awards, we have a bootleg leak of the teaser trailer. It will premiere on Spike 9 p.m. EST Tuesday but, if you can't wait, here it is. Thanks to Collider for the find. You can also probably bet to see this in the theater in the next week or two.
Yup. That looks like a Scream movie. But how does it all fit in? Well, the October 22/29 issue of Entertainment Weekly has a feature on the scary sequel that gives a little more detail.
In Scream 4, Sidney – now the author of a self-help book – returns home to Woodsboro on the last stop of her book tour. There she reconnects with sheriff Dewey and his wife, Gale, as well as her cousin Jill (Emma Roberts) and her aunt Kate (Mary McDonnell). Unfortunately, Sidney's reappearance also instigates more Ghostface killings and puts Jill's high school friends in danger.
So that's how new stars like Alison Brie, Erik Knudsen, Rory Culkin, Hayden Panettiere and others get involved. The magazine also has some new photos from the film, as scanned in by Shock Till You Drop.
And finally, a report over at ComicBookMovie has a few more quotes about the film including one from David Arquette that says the film's official subtitle is "Return to Woodsboro." If it was though, wouldn't the teaser trailer have said "Scre4m: Return to Woodsboro?" Do people really know that the film takes place in a town called Woodsboro? Time will tell.
So what are your thoughts on the latest film in the Scream franchise. Shameless money grab or worthy addition to a pop culture sensation?