The /Filmcast: After Dark - Ep. 119 - The Aftermath Of Splice


We may receive a commission on purchases made from links.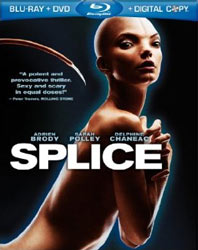 This past summer, a movie called Splice hit theaters everywhere, and while we on the /Filmcast enjoyed it greatly, the rest of America didn't so much. The movie was considered a box office dud. In this episode of the /Filmcast: After Dark, we chat with Splice's director, Vincenzo Natali, about the aftermath of Splice's release, what the movie's performance meant to him, and what McDonald's has in common with the modern movie scene. Splice is now available on on DVD and Blu-Ray.
You can always e-mail us at slashfilmcast(AT)gmail(DOT)com, or call and leave a voicemail at 781-583-1993. We'll be back on Sunday (10/24) at 10 PM EST / 7 PM PST to review Paranormal Activity 2 at Slashfilm's live page.
Download or Play Now in your Browser: