Mel Gibson To Appear In 'The Hangover 2'?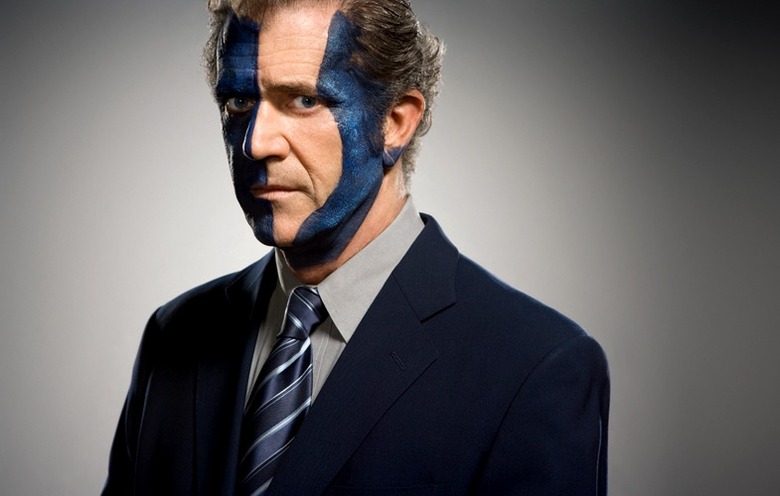 The Hangover initially hooked audiences with a big cameo, as the trailer revealed that the film would depict, at long last, Mike Tyson's secret love for Phil Collins. Now that the comedy is a name brand, The Hangover 2 doesn't need a huge cameo to pull in audiences. But it can't hurt, right? Last week returning actress Sasha Barrese said we could expect another huge guest appearance. And now a source says it will be Mel Gibson.
Sasha Barrese told E! last week
It's the best cameo you've ever seen in your entire life...It's a guy, [but] that's all I'm going to say. It's the best.
And now Page Six says that Mel Gibson is the man, and that he'll have "a comedy role as a tattoo artist" in the film. The paper quotes sources saying that he'll shoot the cameo on the Bangkok set currently built on the Warner Bros. lot before the production moves to Thailand at the end of this month.
It's probably a stretch to say there's really a theme going here. But given that director Todd Phillips made his first film about the very troubled punk icon G.G. Allin, there might be something to say about the fact that he's relied upon other performers with tarnished public images. Mike Tyson got a huge PR boost from his appearance in The Hangover, and the film benefited, too. Mel Gibson's recent slate of problems doesn't need a recap; impressing audiences in this sequel could only help his image. This, of course,  is assuming that Page Six is correct and the cameo is happening.