Movie Poster: Mars Needs Moms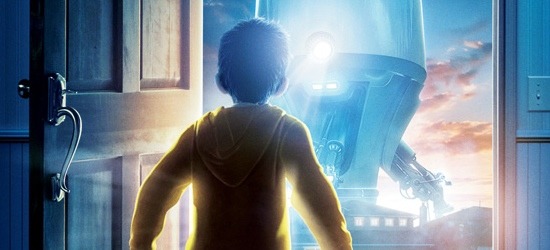 Walt Disney Pictures has released the first movie poster for the
Robert Zemeckis
' produced adaptation of Berkley Breathed's children's book
Mars Needs Moms
on
Yahoo
. The performance capture film is being directed by
The Prince of Egypt/The Time Machine
helmer
Simon Wells
and stars
Seth Green, Joan Cusack
and
Dan Fogler
. Hit the jump to see the poster.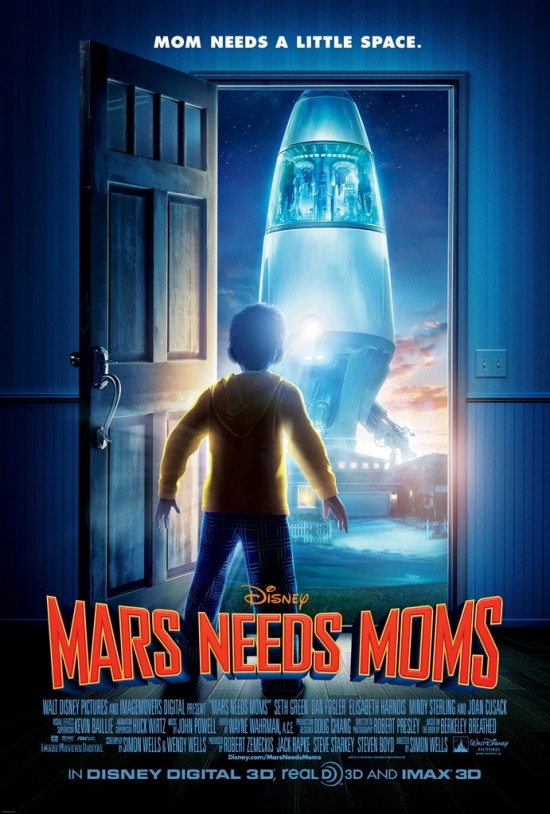 The poster definitely reminds me of the iconic shot from Steven Spielberg's Close Encounters of a Third Kind: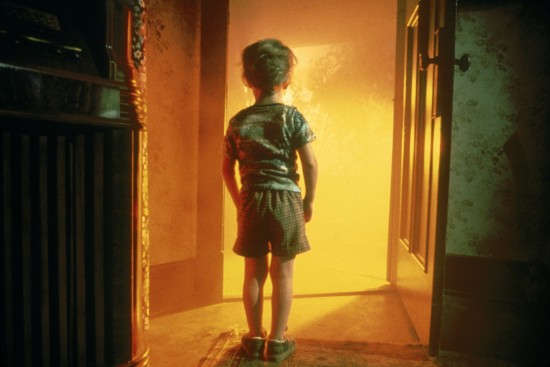 Here is the book description for Mars Needs Moms!:
Milo doesn't get it: What's the big deal about moms? They're just slavedriving broccoli bullies. Yet they are worshipped the world over! Perhaps even the galaxy over-because here come Martians and they're after one thing only: moms. Milo's mom in particular. Who better to drive them to soccer practice and to pizza parties? That's quite a long way to come for a mom-could it be that Milo has been overlooking something special?
From Pulitzer Prize winning comic strip creator of Bloom County and bestselling author Berkeley Breathed comes a funny, poignant book about how the unique love that binds our families can be overlooked in the rush and tumble of everyday lives . . . especially those of disgruntled little boys.
Here is the official movie plot description:
Take out the trash, eat your broccoli – who needs moms, anyway? Nine-year-old Milo finds out just how much he needs his mom when she's nabbed by Martians who plan to steal her mom-ness for their own young. Milo embarks on a quest to save his mom – a wild adventure that involves stowing away on a spaceship, navigating an elaborate, multi-level planet and taking on the alien nation and their leader. With the help of a tech-savvy, underground earthman named Gribble and a rebel Martian girl called Ki, Milo just might find his way back to his mom – in more ways than one.
Mars Needs Moms! is scheduled to hit theaters on March 11th 2011 in Digital Disney 3D and IMAX 3D.