Video Clips: Kevin Smith's Too Fat For 40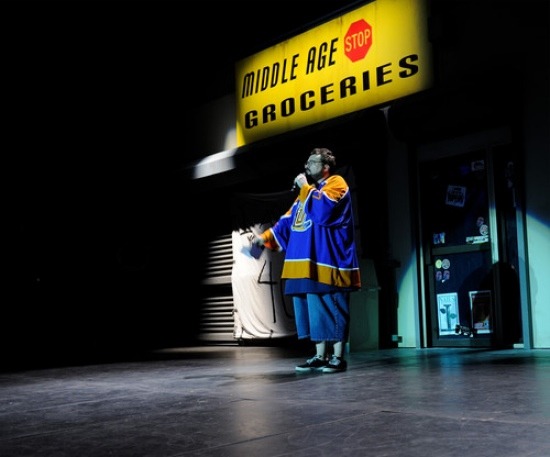 Love him or hate him as a filmmaker, Kevin Smith is a funny personality who knows how to tell a story. He has a successful podcast called Smodcast, which is broadcast on Satellite radio and has spawned a daily podcast network. He is notorious for his hilariously honest question and answer sessions, which have been released in three DVD volumes over the years. I sometimes throw these specials on and have them running in the background as I work on the computer. I've heard some of the stories ten or twelve times, and still laugh every time. The writer/director/actor's latest special "Too Fat For 40" will be broadcast on the EPIX Network on October 23rd 2010.
"Poking fun at his much-publicized brouhaha with Southwest Airlines, writer, director, actor and ardent podcaster Kevin Smith declares himself too fat for his 40th birthday in a hilarious Q-and-A session with his rabidly loyal fans. Filmed at the Count Basie Theater in Smith's hometown of Red Bank, New Jersey, this two-hour comedy special spotlights not only Smith's self-deprecating sense of humor, but also his fondness (and true gift) for spinning a good yarn."
Epix has provided us with three clips from the upcoming special, which include stories about smoking weed with Seth Rogen, his Southwest Airlines experience, and watching Bruce Willis Take Out the "Chuffa". Hit the jump to watch the clips.
Airplane StorySpecial Request from Seth RogenWatching Bruce Willis take Out the "Chuffa"