Anti-Casting Notes: Bradley Cooper Says He's Not In 'The Flash'; Heather Graham Not In 'Hangover 2'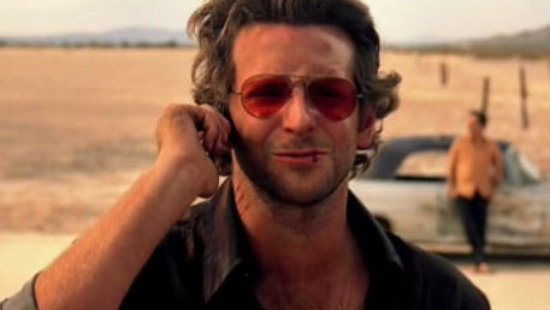 At the beginning of the week, when word came out that a script for The Flash is meant to be delivered by the end of the year, the news came with a rumor. It suggested that Bradley Cooper was in the running (ahem) to play the title character. That seemed to be conjecture, perhaps based in part on the fact that Mr. Cooper was already rumored for another big role in Green Lantern, another DC Comics picture.
On the set of The Hangover 2, Bradley Cooper said of the rumor "I've never heard anything about it ever in my life." Which wouldn't be the first time he'd denied a casting rumor (The A-Team) which turned out to be true. But since there isn't even a script at this point for The Flash, let's hold off on the casting for a moment.
Speaking of The Hangover 2, there's the core cast in place — Bradley Cooper, Ed Helms, Zach Galifianakis and Justin Bartha. But Heather Graham, who played the working lady that Ed Helms' character married in the first film, won't return. The part was probably the most entertaining thing the actress had been handed in a while, and she had at it; she was great, in short.
And this is after she noted in December that she was hoping to be pregnant in the sequel, so that she could do a pregnant striptease for Ed Helms' character. Now we're denied that comic sight. At least there's Jackass 3D. (Which is quite a comic sight, if you like that sort of thing.)
So: Justin Bartha, who was barely seen in the first film, is back. Sasha Barrese, who played his fiance, is back. Ken Jeong is even back. But no Heather Graham. Cry into your beers, boys. [E!]