Ashton Kutcher Adapting Twitter Pages 'Dear Girls Above Me' And 'Shh... Don't Tell Steve' Into TV Sitcoms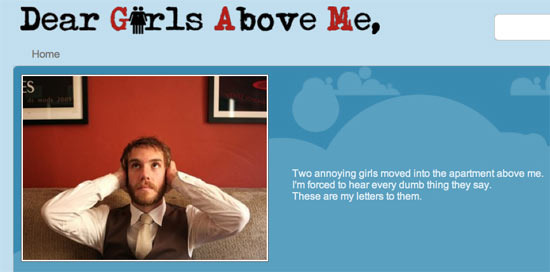 While there are definitely some benefits to Twitter's cultural ubiquity, the site's recent foray into television has undoubtedly been one of the more unfortunate side effects. CBS already adapted one Twitter account into a TV show—the popular S*** My Dad Says (@s***mydadsays), which now has close to 2 million followers and a book deal to boot—and the results were catastrophic. The ratings, however, less so. Backed by William Shatner in the titular lead role, $#*! My Dad Says premiered with over 12 million viewers, making it an instant success for CBS.
So instant, in fact, that they're now developing two more Twitter-based sitcoms. Learn more after the break.
The first is, as reported by The Live Feed, based on the profile Shh Don't Tell Steve (@shhdontellsteve), which is described by its author as "a twitter page where I secretly tweet about what my roommate Steve is doing at all times.". As the Twitter description suggests, the show—titled Shh... Don't Tell Steve—will be about a "man who deals with an immature roommate".
Here's a sampling of the three most recent tweets, the story behind which probably won't be finding its way to the small screen (for obvious reasons):
Steve wrote me a grocery list to make pot brownies. Sriracha was on it. Steve: "I read that spicy s*** increases THC absorption"
Steve is making me go to Sweaty Ricks to get the weed. Rick won't deliver anymore because his cousin got busted and he's super paranoid
Sweaty Rick on finding out Steve has a job: "Tell that bitch, Mazel Tov. Fuck, economy can't be all bad if that dude can find a job, right?"
Deadline reports on the second show, titled Dear Girls Above Me. It's based on a Twitter stream by Charlie McDowell (@charliemcdowell), which also has its own website (pictured above) dedicated to highlighting the tweets. The feed consists of comments indirectly addressed to the loud party girls who live in the apartment above him. McDowell will be co-writing the show, described as being about "a single man who gains insight into the female mind by eavesdropping on his upstairs neighbors".
Here are some of the recent tweets (with GAM serving as an abbreviation for "Girls Above Me"):
Dear GAM, Your "friend" from last night was fun, but did he need to grunt, "You like that," over and over? It seemed pretty clear you did.
Dear Girls Above Me, "Did you hear that all these kids were rescued in Chile after being trapped in some mountain?" Miners, not minors.
Dear GAM, "He totally drunk friend requested me at 3 am! Should I reject it and sober add him tomorrow?" Don't, he'll hangover ignore you.
Both shows are being produced by CBS and Katalyst, the company headed by Ashton Kutcher and Jason Goldberg. They're the guys responsible for the creation of Beauty and the Geek and Punk'd, previously. Not sure why Twitter pages were necessary to think up either of these shows; they sound like fairly typical sitcom set-ups. And it's not as though either of them have nearly the amount of followers as S*** My Dad Says—Dear Girls Above Me has around 34 thousand, and Shh Don't Tell Steve has around 21 thousand—so it's certainly not a branding issue. Were the 140 character or less one-liners stemming from these Twitter pages really so ingenious that Ashton Kutcher and CBS just had to bring them to television? Apparently, yes.