Paul Verhoeven To Direct 'Eternal'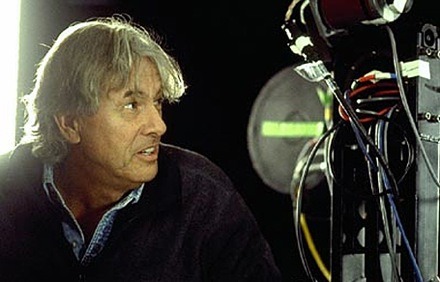 We've heard about a few possible projects for Paul Verhoeven over the past couple years. Last seen directing the very good Black Book, he's got a film called The Surrogate on his plate, along with The Hidden Force and possibly an adaptation of a Jordan Mechner video game.
Add one more to the pile, as the director has signed on to Eternal, which could put him back in erotic thriller territory, albeit with a twist.
Deadline says that Eternal is "Fatal Attraction — with a succubus temptress." Richard D'Ovidio will rewrite the existing draft by David Loughery. Production is penciled in for next summer, so this could be Mr. Verhoeven's next film.
More plot:
A married recovering alcoholic helps a woman threatening to jump off the Golden Gate Bridge. They end up in bed, and in a torrid sexual affair. When he gets home, he's confronted by his wife and a private investigator, with photos spread across a table. He thinks he's busted, but the photos that should have shown him in the clinches with his mistress instead show him alone, drinking alcohol. He initially questions his own sanity, but progressively figures out that this temptress is a ghost who is after his soul.
So...this is something Paul Verhoeven could likely do in his sleep. And it's better-sounding than The Surrogate, which is about a family that discovers the young woman hired to carry their baby is crazy.
But I liked the director going towards real-world stuff like Black Book, and the adaptation of The Hidden Force. (Summarized below.) But the latter is something he's wanted to make for years and couldn't get the money to do. Maybe a film like Eternal would be his ticket towards being able to make The Hidden Force. And hell, Eternal could be a lot of fun.
Verhoeven has described The Hidden Force as follows:
[The movie is about] rebellion against colonial rule, the emergence of fundamentalist Islam, the behavior between people, adultery and psychic powers. It is a story about things that we do not understand but it does happen.