Marvel And ABC Developing Live-Action 'Incredible Hulk' Series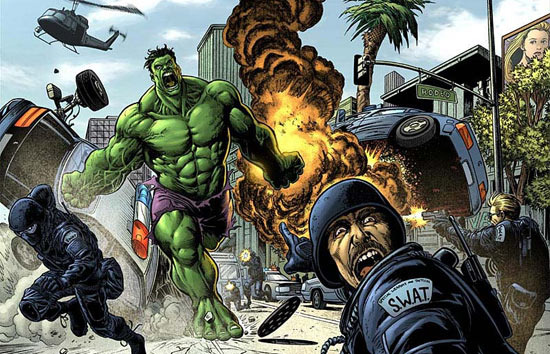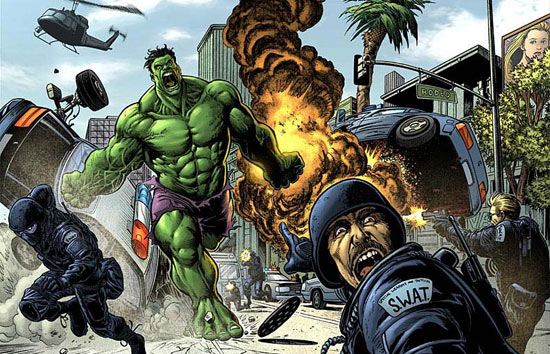 Upon hearing the news of the recasting of Mark Ruffalo in the role of Bruce Banner/The Hulk for Marvel's Avengers movie, I recall thinking about how strange it is that there are going to be three different incarnations of the character within ten years of each other. Little did I know at the time that there are actually going to be four.
That's right; The Incredible Hulk is heading back to television.
Deadline and The Live Feed have the news, announcing that Marvel and ABC are currently in very early stages of development of a live-action (most likely hour-long) series adaptation of the comic book character. The project is part of a push from Marvel to enter the TV realm, kicked off last summer with the launch of Marvel Television. Heroes exec producer Jeph Loeb is the head of the operation, and The Hulk was among two high priority projects they settled on.
(Marvel Television's other priority project is Cloak and Dagger, based on the superhero duo. That's being developed for ABC Family.)
This is good timing for ABC, whose sci-fi superhero drama No Ordinary Family premiered a couple of weeks ago to high ratings, but less so for Marvel, whose introduction of another Hulk could further diminish the established mythology of The Avengers universe. They've already suffered some setbacks with the recasting of Ruffalo and Don Cheadle (as War Machine), but those were unintended casualties. This, however, is a deliberate, calculated decision to produce a series based on one of their characters while an alternative big screen incarnation is simultaneously serving a separate franchise. The workaround for this would of course be to have Ruffalo reprise the role for the show, but that seems unlikely.
I'm not at all against having another Incredible Hulk series, but this feels like an odd time to do it. (Wonder Woman, on the other hand, makes a bit more sense.)