Rumor Control: 'Pacific Rim' And 'Godzilla' Not Merged; No Offer To Guillermo Del Toro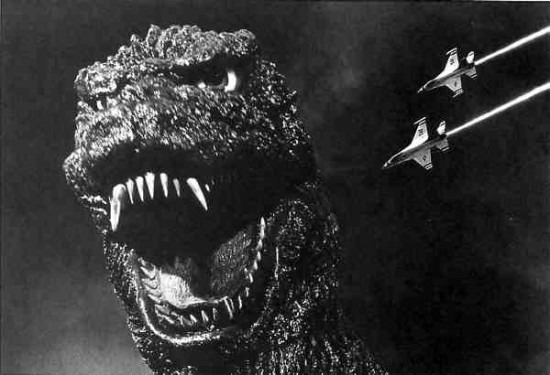 Last night there was a story that the Travis Beacham script Pacific Rim, bought by Legendary Pictures earlier this year, is being folded into Legendary's new take on Godzilla, and that the whole shebang had been offered to Guillermo del Toro to direct.
The latter point seemed like a stretch, given that the director is about to go into production on At the Mountains of Madness. And now we're told that the idea of the two scripts being merged is nothing more than an idea, and not even one that is in play.
HitFix talked to Guillermo del Toro, who said
I am not involved in 'Godzilla' at all... I haven't read it or plan to read it.  Nor have I been approached to direct it.
That would seem to put that to rest. But there was the other point, that elements of the Pacific Rim script were being folded into Godzilla. There was some doubt about that in the wording of the original report, too, and HitFix also did some digging about that point.
First, the site says there's a lot more to Pacific Rim than the logline floating around. ("Set in a future in which malevolent creatures threaten the earth, the planet must band together and use highly advanced technology to eradicate the growing menace.") No surprise there.
But more salient is that Dave Callaham is in the middle of writing Godzilla right now, and Legendary is reportedly quite happy with his work. In short, he's still part of the project and Pacific Rim is not being incorporated into Godzilla, according to agency sources who are working with Legendary.
Finally, I want to make one point: every time a story related to Guillermo del Toro pops up we get endless variations of the same comment: "when is this guy actually going to make something?" He is. You might have missed it, but At the Mountains of Madness is happening. And even if this story had been correct, it would have been that the producers offered the director's chair to del Toro, not that he sought it out. (Guess what: any big monster or fantasy-ish movie is very possibly going to be offered to Guillermo del Toro.) So, for the time being, assume that you'll see At the Mountains of Madness from Guillermo del Toro in 2012.