'A-Team' Helmer Joe Carnahan To Write And Direct 'Umbra'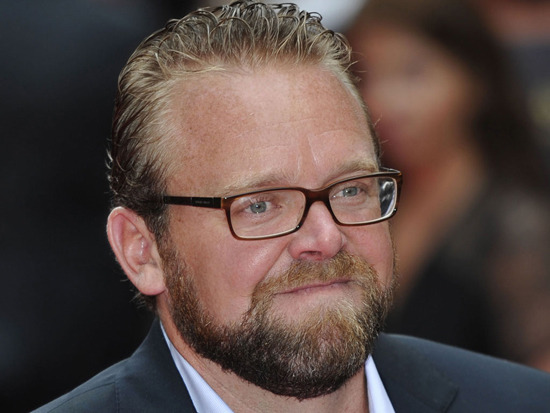 I can't help but feel a certain sympathy for Joe Carnahan. After coming out of the gate early with the very good Narc, he struggled to make appropriate follow-ups like Killing Pablo in between stumbling with Smokin' Aces and The A-Team.
Mr. Carnahan is working now on The Grey, with Liam Neeson, but he's also just signed to rewrite and direct a thriller called Umbra.
Deadline says that Joe Carnahan will rewrite Steven Karczynski's original draft. The logline sounds miserable: "a man finds an old cassette tape which reveals a horrifying secret." There's got to be more to it than that, right? Perhaps. I'm going to condense a ScriptShadow review of Umbra from last year:
Umbra is one frustrating-ass script. David happens upon a strange package jammed halfway into a mailbox in front of his house. He can't resist opening it (would any of us be able to?) and finds a cassette tape inside. He buys an old tape player so he can listen to it. At first, we don't hear what the tape says. All we see is David's reaction as he listens...Midway through the tape, David gets a look on his face of such profound fear, we realize he's heard something horrible. And here's where Umbra will either get you or lose you. The rest of the script is David going to work, suspecting he's being watched, suspecting he's being pursued, is pursued...all while we get bit by agonzing bit of the tape...
Read more of that review if you want, but the core seems to be this: David is really the only key character in the film, which is told very much from his perspective, in an almost claustrophobic way. It sounds like a propulsive script, but one that is based very much on finding out what happens next, and the final reveal, as written in this draft, might not be so satisfying. But the action up until that point is fast and propulsive. So what can Joe Carnahan do with the script?
(One note: Roger Donaldson almost directed this last year for Relativity, with Nicolas Cage starring.)
Fortunately, The Grey is up first, and Mr. Carnahan is pulling together the cast for that film now. The Grey is "about a group of Alaskan pipeline workers whose plane crash lands on their way back home from a remote work site. The workers then find themselves hunted by a pack of wolves. Carnahan describes it as "very much a man vs. nature adventure, existentialist kind of drama that I want to do."