Guillermo Del Toro Offered 'Pacific Rim,' AKA The Godzilla Reboot? (He Says 'No')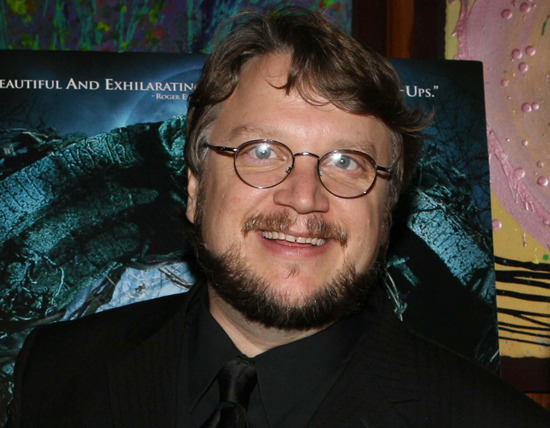 UPDATE: Guillermo del Toro says he has not read or been offered this project.
You might remember back in May that Legendary Pictures bought Pacific Rim, a spec treatment by Clash of the Titans writer Travis Beacham. Or you might not; we won't be offended if the small story slipped by you. But what if we told you that Pacific Rim might be refitted to power the upcoming Godzilla film, also by Legendary, and that the film has been offered to Guillermo del Toro?
Latino Review reports those points, saying that when the first Godzilla script delivered to Legendary wasn't up to spec, the producers looked to Mr. Beacham's Pacific Rim script as raw material to be reworked into the new Godzilla picture. The plot of Pacific Rim, as we reported it before, is:
Set in a future in which malevolent creatures threaten the earth, the planet must band together and use highly advanced technology to eradicate the growing menace.
At the time it sounded like a possible alien invasion story, but with that scant information in mind I can picture a different script that might contribute elements to a Godzilla story. (Not unlike the way Adam Cozen's script Dubai was incorporated into the new Jack Ryan film, or the way many other script have been refitted into franchise sequels over the years.)
Latino Review says that this 'Pacific Rim into Godzilla' idea is "one of the options on the table," so this may not be a done deal.
The site also says that Pacific Rim has been offered to Guillermo del Toro. The implication is that the director has thus been offered the Godzilla reboot, but it isn't 100% clear. And with At the Mountains of Madness brewing to hopefully shoot next spring and Legendary targeting 2012 as a release date for Godzilla, this doesn't seem like a deal that will happen. If Legendary is willing to wait in order to land Guillermo del Toro, that might be a different story. But I'd be surprised if we saw a del Toro-directed Godzilla (or Pacific Rim) even in a few years.