Noomi Rapace And Ben Kingsley Joining 'The Last Voyage Of Demeter'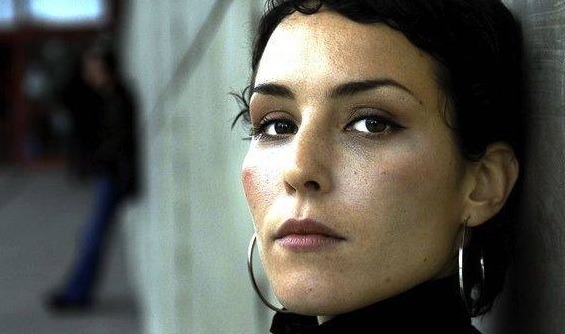 It's been a while since we had any substantial news on The Last Voyage of Demeter. The film expands upon one particular section of Bram Stoker's Dracula, in which Dracula is transported to England via the ship Demeter. The ship arrives in London with all aboard apparently dead.
Interesting story to base a film upon — we know how it ends, or think we do. But with a good cast, maybe it'll be worth a look. For starters, how about Noomi Rapace (the original Girl With the Dragon Tattoo) and Ben Kingsley?
The LA Times says that Noomi Rapace is "set to come aboard" the film, likely as a stowaway on the Demeter. Ben Kingsley's role isn't specified (will he be the captain?) and the paper says that a lead actor is being chosen now. That lead could be Dracula, but not having read the script, Dracula's role could be minimal, with the crew of the ship beset by wolves, creatures or something else under the sway of the vampire.
This makes one more role for Noomi Rapace, who came to Hollywood on the strength of her performance as Lisbeth Salander in The Girl With the Dragon Tattoo, and has already claimed a role in Sherlock Holmes 2 after talks for Ridley Scott's Alien prequel (which is now also rumored to have Natalie Portman as a possible lead) and Mission: Impossible 4.
Marcus Nispel was once attached to The Last Voyage of Demeter as director, before he went to do Conan. Now Stefan Ruzowitzky is directing, with the Phoenix Pictures team producing. (He made The Counterfeiters, which won the 200 Best Foreign Film Oscar.) Bragi Schut Jr. wrote early drafts of the script, but Robert Schwentke was rewriting when he was attached to direct, before Mr. Nispel. Not sure if Bragi Schut Jr. or anyone else is rewriting now.