Catherine Hardwicke In Talks To Direct ABC's 'Romeo & Juliet' Series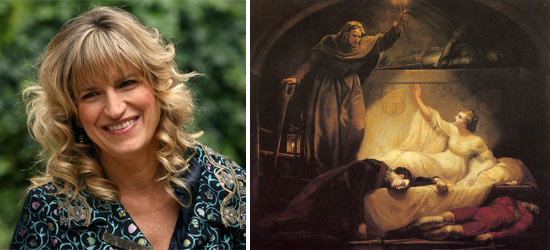 Catherine Hardwicke's proposed contemporized Hamlet retelling with Emile Hirsch didn't work out as planned, but she may yet have her shot at tackling one of Shakespeare's classic works. The director is currently in talks to direct the pilot for Romeo & Juliet, a TV series adaptation of the play that "follows the famous love story while also pealing away the curtain on the impetuous, incestuous, bloody and violent relationships during the Renaissance in Verona".
ABC is developing the show, and World Trade Center screenwriter Andrea Berloff is writing it. Learn more after the break.
Deadline announces that the series has received a script order prior to anything else, meaning there won't be too much of a loss if ABC comes to realize that TV costume dramas are costly without necessarily generating enough mainstream interest to justify it (The Tudors being a rare exception).
Producers on the project include Todd Garner, who for the past ten years has exclusively produced bad to mediocre films (Paul Blart: Mall Cop, Next, and Are We Done Yet? being just a sampling), and Wyck Godfrey and Marty Bowen, who have produced two of Hardwicke's previous films (Twilight and The Nativity Story).
There have been nearly 50 screen renditions of Romeo & Juliet in all, but this will mark the first time the story has been adapted into a show. (For obvious reasons, I would think. It's not as though there's room to alter how the tale ends.) It also marks Hardwicke's first foray into the television medium (if she signs on), and I'm curious to see how she fares in bringing one of the most respected tales of star-crossed lovers to the small screen. After all, she was responsible for bringing one of the least respected tales of star-crossed lovers to the big screen not too long ago, and one might say she even managed to make it almost watchable. Now that she has better source material to work with, this would be a good chance to redeem herself in the eyes of everyone who's not... like this.