Cool Stuff: Bad Dads - A Tribute To Wes Anderson Preview #2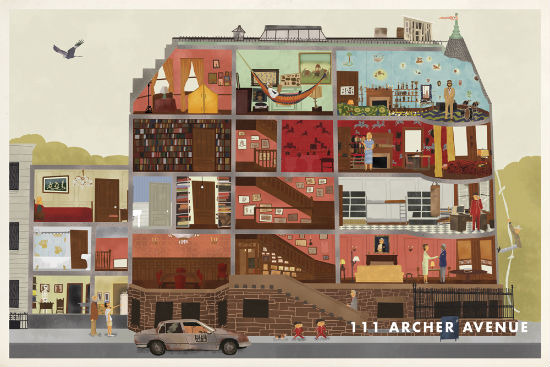 This art exhibit is our Rushmore. Recently, we ran our first preview of images from Bad Dads, a brand new art exhibit featuring art inspired by the films of Wes Anderson. Well, there's so much beautiful art in this show – inspired by the films Bottle Rocket, Rushmore, The Royal Tenenbaums, The Life Aquatic with Steve Zissou, The Darjeeling Limited and Fantastic Mr. Fox – that we had to do another post. All of this art and more will be on display at the brand new LoPo Gallery in San Francisco, CA beginning October 30. Over 60 artists created originals and screenprints that will be for sale both at the opening and online the day after. Click below to see more art from the show and get all the information you seek.
Bad Dads is open from October 30 at the LoPo Gallery, 1171 Polk St., in San Francisco, CA. Gallery hours are noon-7 p.m. Tuesday through Saturday. The art will be for sale at www.spokeart.net.