Danny Boyle Won't Direct '28 Months Later' Any Time Soon, But Doesn't Rule It Out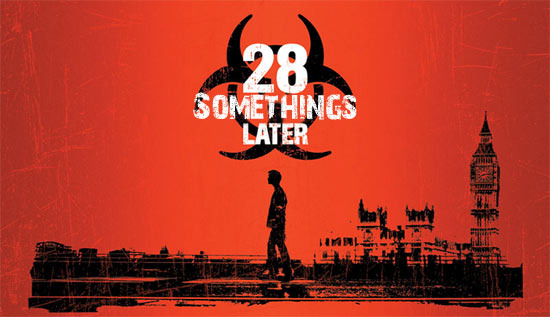 The biggest rumor of the week (so far) is that Danny Boyle wants to direct the third chapter in the zombie/thriller series that he began with 28 Days Later. The best part was that the rumor, such as it was, reportedly came from the director himself. He seemed to turn a couple years of flirtation with the project into real plans by saying he definitely wants to direct 28 Months Later, or whatever the film might eventually be called.
Now, during a Q&A that followed a screening of his latest film, 127 Hours, Mr. Boyle says he could well direct 28 Months Later, but his schedule means it won't happen soon.
STYD doesn't have direct quotes from the Q&A, but reports that he is interested in the film and "he told an audience in Washington, D.C. If the fans are there and there is a demand to see a third entry, then it will likely happen."
The first item on his schedule after the promotion of 127 Hours is a stage version of Frankenstein, which will be mounted in London next year. Adam mentioned that when reporting on this possibility, but there's another big responsibility on the director's plate that didn't make it into our last report: Mr. Boyle is the artistic director for the opening ceremony of the 2012 Summer Olympics in London. Previous reports said he would work on the Games full-time starting early next year.
That means he's busy until mid-2012 doing things other than film. So while there's a multi-picture deal with Fox Searchlight still in the wings, and no small number of other projects that have been competing for the director's attention,  don't expect to see this one moving forward before 2012, at least with Danny Boyle as director.