Luc Besson Prepping A Massive Sci-Fi Return?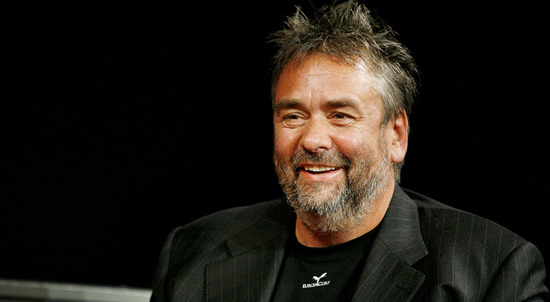 The last time we heard about a directorial project from Luc Besson, who has primarily worked as a producer over the last decade-plus, he was shopping a love story to studios. But did that love story have a big sci-fi component? Because Mr. Besson just said that his next film would be something like "The Fifth Element to the power of ten."
Going from translated quotes at Fantasy.fr (via ComingSoon) it seems that the director will prep the film next year to shoot in 2012 or 2013, "because it will be very, very big," with a 2013 or 2014 release in mind. That's all pretty broad, but the notion isn't the worst tease we've heard from a director.
And, perhaps inevitably, he says that Avatar was an inspiration, at least from the perspective of using technology to craft a large-scale sci-fi film.
When I did 'The Fifth Element,' I already had the technological tools that were a little outdated...With the advent of digital technology, it is amazing what you can do. The technique has caught the imagination. One can imagine anything, there will always technicians to follow you in your delusion.
Would this be a US studio picture, or will it be a purely European production along the lines of Adele Blanc-Sec, his most recent live-action film? Mr. Besson has worked incessantly as a producer and writer throughout the last ten or fifteen years, keeping his profile fairly high in the States even though it has been thirteen years since The Fifth Element, which was the last film he directed to make a big splash in the US. But if he can convince execs that this has the promise of success even vaguely like Avatar's, I wouldn't be surprised to see a studio taking the plunge.