Lionsgate Picks Up Dark Muppet Film 'Happytime Murders'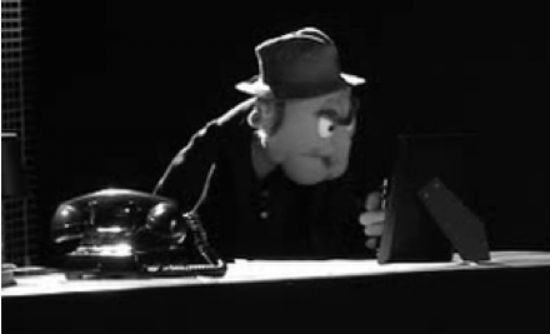 Jim Henson's Muppets have always have a little subversion to them be it Miss Piggy's sexual innuendo or their more recent viral videos. Well, Lionsgate seems to be on board with that idea as they've just acquired Happytime Murders, a dark, comedic murder mystery set in a world where Muppets and humans co-exist. It's written by Todd Berger with Brian Henson, son of Jim, set to direct. Read more about the film after the jump.
According to the Hollywood Reporter, here's the basic story of Happytime Murders:
'Happytime takes place in a world where humans and puppets co-exist, with the puppets viewed as second-class citizens. When the puppet cast of an '80s children's TV show called 'The Happytime Gang' begins to get murdered one by one, a disgraced LAPD detective-turned-private eye puppet — with a drinking problem, no less — takes on the case with his former human partner. Think 'Avenue Q' meets 'L.A. Confidential.'
It actually sounds a whole lot like Who Framed Roger Rabbit? as well.
The same piece says that the film has been in development since October 2008 (that's when we wrote about it) when it was purchased as a spec. This acquisition, though, is the first time the film has a real chance of getting made, possibly as soon as January, as long as they get a decent male star for the lead.
What isn't mentioned in the article is the Jason Segel Muppet movie that will be coming out Christmas 2011. Not that the two projects have anything to do with each other, really – Happytime Murders is a dark Muppet/human hybrid while the Segal film is more like the Muppet family films of old -  but one can't imagine that either Lionsgate or Disney, who is releasing the other film, would be too comfortable releasing two Muppet movies into theaters in any kind of remote proximity, right? What do you think about this project in the larger scheme of things?