TV Bits: 'How To Train Your Dragon' To Become Animated Series On Cartoon Network; 'Weeds' Creator Jenji Kohan Developing Poker Comedy 'Whales' For Showtime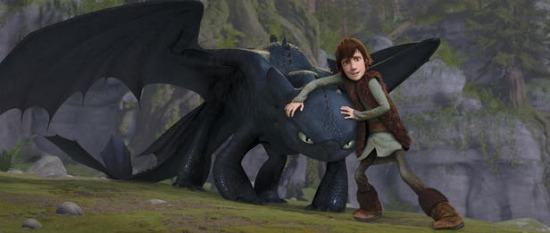 Just in time for the film's October 15 DVD release, Dreamworks is taking major steps to ensure How to Train Your Dragon's franchise longevity. Earlier this week they announced plans for the as-of-yet-untitled sequel, and now comes word of a weekly animated series that will air on Cartoon Network. Expect to see the series, along with the sequel, in 2012.
After the break, more on Dreamworks' Dragon series, and the creator of Weeds heads to Las Vegas.
This isn't the first time Dreamworks has capitalized on a movie property through television, and it probably won't be the last. The other show they developed was a spin-off of Madagascar, entitled The Penguins of Madagascar, that also coincided with the release of the film's sequel. Similarly, they're currently in development on a show based on Kung Fu Panda that, too, will coincide with its respective sequel.
My only fear in this is that Dreamworks will lose sight of what made How to Train Your Dragon so beloved amongst audiences, and could end up tainting the charming simplicity of the boy-and-his-dragon tale at the heart of the film. We've seen with Shrek how Dreamworks can very easily take something that everyone adores and run it into the ground, to the point that the name itself yields groans more than it does enthusiasm. I am desperately hoping that How to Train Your Dragon does not share a similar fate. [Deadline]
It's about time that Jenji Kohan tried her hand at other projects beyond Weeds. The show was fun for awhile, but soon started suffering from diminishing returns in subsequent seasons. It's already been renewed for a seventh season, but Kohan, along with Weeds executive producer Matthew Salsberg, will be devoting much of their time to their new half-hour comedy series Whales, which will also air on Showtime.
The show is about "a group of brilliant and quirky young people, some of them Harvard and MIT graduates, who move to Las Vegas to live in a lavish apartment while pursuing the $10 million prize at the World Series of Poker." [Deadline]