Movie Trailer #2: 'Faster'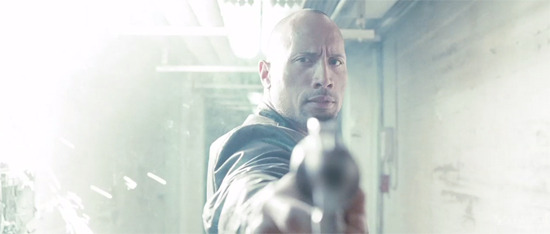 We've seen two trailers for Faster, the action/revenge film starring Dwayne Johnson. One was a teaser and the other a red-band that many people complained showed way too much. (I didn't watch it, but since I haven't yet seen the film I couldn't vouch for that accusation.)
This is the first proper theatrical trailer, however, so it gives up more of the story that sees Dwayne Johnson trying to avenge the killing of his brother, which puts him in opposition to a cop played by Billy Bob Thornton and a mysterious woman, played by Maggie Grace.
The first half of this trailer is solid, as it gives the background and basic plot. But then it gets bound up with the Rock dealing with Maggie Grace and her hitman partner Oliver Jackson-Cohen. I can say this: we don't see enough 'through the speedometer' shots these days: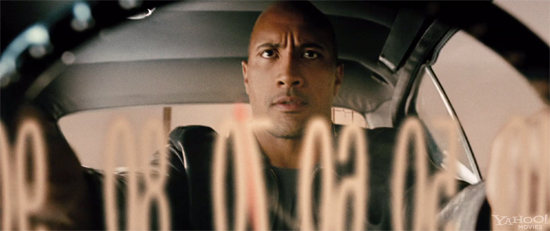 Here are the official details; the trailer is below and you can see it in HD at Yahoo.
After 10 years in prison, Driver (Dwayne Johnson) has a singular focus – to avenge the murder of his brother during the botched bank robbery that led to his imprisonment. Now a free man with a deadly to-do list in hand, he's finally on his mission...but with two men on his trail – a veteran cop (Billy Bob Thornton) just days from retirement, and a young egocentric hitman (Oliver Jackson-Cohen) with a flair for the art of killing and a newfound worthy opponent. The hunter is also the hunted. It's a do or die race to the list's finish as the mystery surrounding his brother's murder deepens, and new details emerge along the way hinting that Driver's list may be incomplete.
Dwayne Johnson (Gridiron Gang, The Scorpion King, The Mummy Returns), Billy Bob Thornton (Eagle Eye, Monster's Ball) and newcomer Oliver Jackson-Cohen star alongside Carla Gugino (Watchmen), Maggie Grace (Taken) and Moon Bloodgood (Terminator Salvation) in Faster, a co-production between CBS Films, the film division within CBS Corporation (NYSE: CBS.A and CBS), and TriStar Pictures, a division of Sony Pictures Entertainment. George Tillman Jr. (Notorious, Men of Honor, Soul Food) directs from a screenplay written by Joe and Tony Gayton. Faster wrapped principal photography in April 2010 and is scheduled to release in US theaters November 2010.