Robert Rodriguez Says 'Sin City 2' Will Be His Next After 'Spy Kids 4'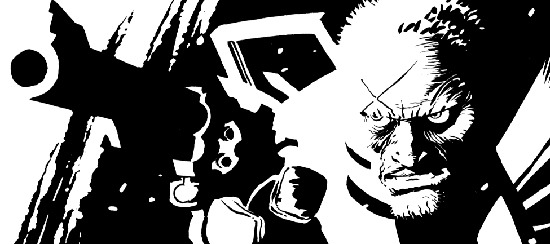 How many times can you be told something is going to happen before the promise loses all meaning? With Sin City 2, that question is being put to the test. Time and time again it's been said that the film is gearing up for production—at one point it was supposedly written and ready to shoot, then it was put on the backburner, then it was ready to go again, then it sounded like it might not happen, then it was teased yet again—and for years, it's been all wait and no reward.
At this point, we probably shouldn't be casting more fuel onto the fire, but for those who still haven't given up hope on a sequel, director Robert Rodriguez has updated its status, saying he intends for it to be his follow-up to his next project, Spy Kids: All the Time in the World. Read what he had to say after the break.
The brief update on the sequel comes from The Playlist, who found it during a Facebook livechat for Grindhouse, in which Rodriguez said, "Frank Miller and I are working on it. It's slated to be the next one." Ah, but there's an asterisk. "But if the script is not ready, then we'll have to move to the next one."
Meaning, the future of the film is largely dependent on Frank Miller. If he can clean up the script in time, it might not be too long before Sin City 2 actually makes it in front of cameras. And if such a thing were to happen—knock on wood—there's a possibility that Bruce Willis' character would return as well (in what I presume would be a story that takes place prior to the Yellow Bastard tale in the first film). Says Rodriguez: "I wanna bring him back for Sin City because he's so bad-ass."
Rodriguez also added a rather non-committal response regarding whether or not Hell and Back—the longest of the Sin City stories that was once said to be the plot of Sin City 3—would be incorporated into Sin City 2, saying only, "It's quite possible." Was Rodriguez just being coy, or does this mean he and Miller still haven't worked out which storylines they're going to be using for the sequel?