Movie Trailer: Peter Weir Returns With 'The Way Back'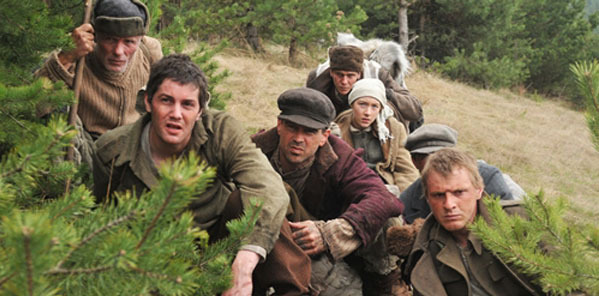 Peter Weir has been making stunning films for forty years. Part of the Australian New Wave, he turned out landmarks Picnic at Hanging Rock and The Last Wave (get thee to Criterion if you haven' t seen those!) as early features before segueing into ambitious mainstream movies like The Truman Show and Master and Commander.
The latter stood as his last film for the past six years, but now Peter Weir is back with the epic prison escape movie The Way Back, starring Colin Farrell, Jim Sturgess, Ed Harris and Saoirse Ronan. The film will get an Academy qualifying run this December. Watch the new UK trailer below.
Despite a bit of weird accent interaction here and there, this trailer has a quite a lot to recommend it, and I can't help but think this could finally be Peter Weir's path towards another Oscar nomination. The photography here looks wonderful, the cast is impressive and I love seeing Mr. Weir play once more with the interaction of man and nature.
The Way Back, which depicts the escape of a group of prisoners from a Siberian gulag and follows them as they attempt to cross the Himalayas to true freedom, premiered at Telluride to great noices. Here's the official synopsis:
When they escape a Siberian labor camp in 1940, seven courageous multi-national prisoners discover the true meaning of friendship as their epic journey takes them across thousands of miles of hostile terrain en-route to India and their freedom.
[The Guardian, via The Playlist]
>