Third Transformers Film Titled 'Transformers: The Dark Of The Moon'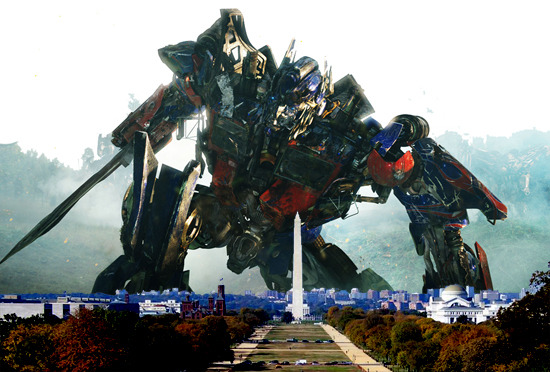 Months ago, we heard that the opening of the third Transformers film would partially take place on the moon, and now there's a full title for the film that helps the opening make more sense. According to Seibertron and some Amazon listings, and confirmed by Collider, the title of the film is Transformers: The Dark of the Moon. Sshh...no one tell Pink Floyd.
The Amazon listings are for three books, each with the primary title Transformers: Dark of the Moon, and then with subtitles Invasion of the Decepticons, Secrets of the Autobots and Autobots Betrayed. Make of those titles what you will; besides the opening scene set on the moon, we still don't know any concrete details about the film's plot.
More on this as details come in. Michael Bay directs, and the film stars Shia LaBeouf, Rosie Huntington-Whiteley, Josh Duhamel, Tyrese Gibson, John Turturro, Alan Tudyk, Ken Jeong, Patrick Dempsey, and John Malkovich. It opens July 1, 2011.